New bathroom
We really enjoy our new bathroom
New bathroom - the family experience
The old bathroom in the 1960s villa was furnished with black tiles and yellow porcelain. It was charming, but not functional. The Elmgren family tore it out and built a new one, they moved walls and laid new pipes. The family chose to put away the two bathroom sinks to make room for a spacious bathtub, but it turned out, the corner bathtub from Logic collection took up less space than they thought. As a result, there was room for two deluxe bathroom sinks as well.
The family's hints and tips for a bathroom renovation
Plan thoroughly, ideally with an architect
Draw your desired bathroom
Plan for details of great impact
We commissioned an architect to identify additional opportunities, a choice we certainly do not regret.
The new bathroom has a large shower, a generous bathtub and plenty of storage space.
Hard work pays off
It was a long project that drained their energy. The new bathroom is accomplished, from typically drab 60s to timeless, spacious and fresh.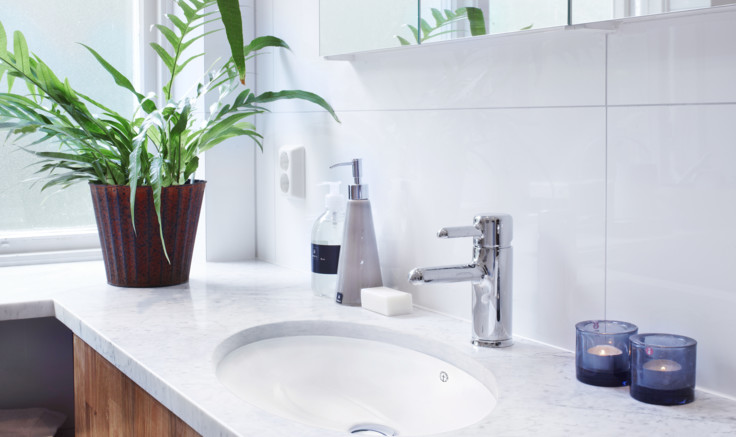 Eco-smart and lots of space
Creating an eco-smart bathroom with larger surfaces was a clear goal from the start. The family chose water and energy efficient faucets and porcelain with CeramicPlus surface treatment. A huge improvement from both practical and environmental perspectives.
Other articles and inspiring bathrooms