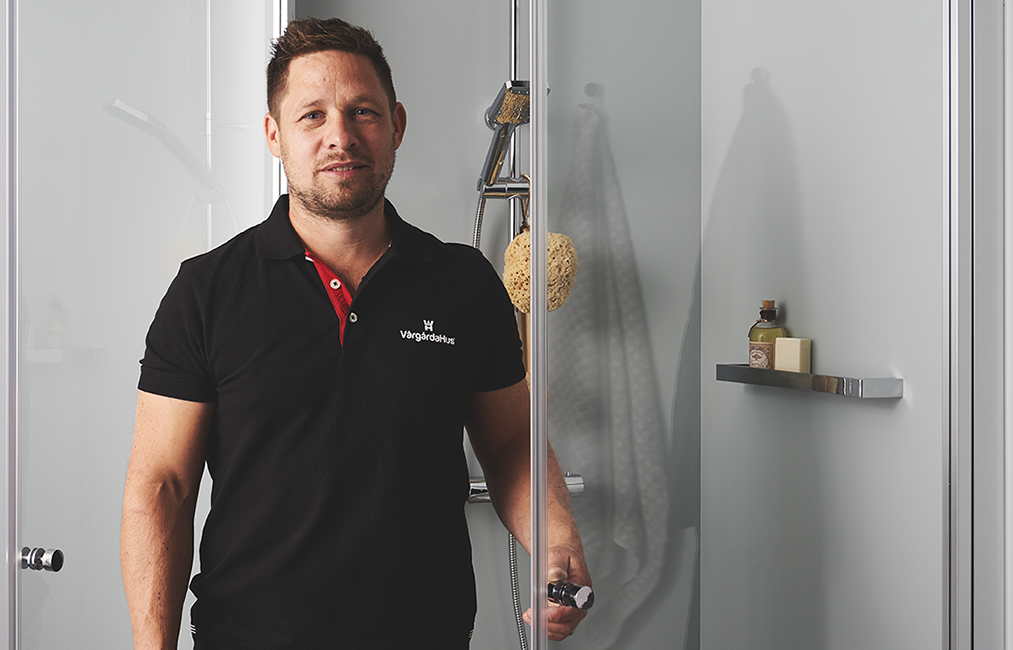 Tomas at VårgårdaHus chooses Gustavsberg
Tomas Bernerek is project manager at VårgårdaHus and a big fan of Gustavsberg's products His objective is to have the most satisfied customers in the market. Just like us.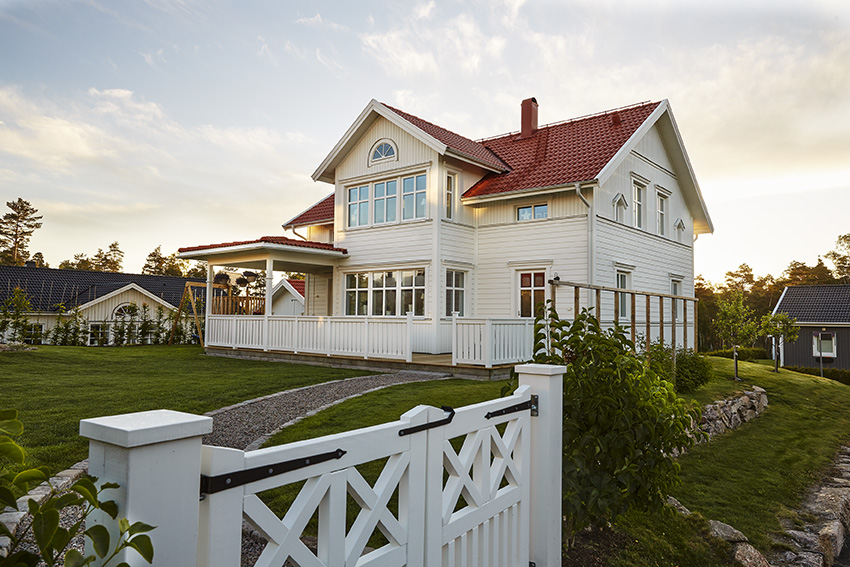 VårgårdaHus has been a Gustavsberg customer since 1992. In connection with the launch of our new range of shower walls and doors, Project Manager Tomas Bernerek shares his thoughts about products, quality and what it is important to bear in mind when choosing bathroom fixtures and fittings.
VårgårdaHus is a company well-known for its professional, knowledgeable and interested staff. "We love building houses, and we're often told that our passion shines through," says Tomas, who continues: "Our objective is to have the most satisfied customers in the market, and we achieve this by standing for confidence, allowing complete freedom of choice and ensuring that our supplementary products maintain a high standard of quality. This is the key to everything we do." That is why it is no accident that you will find Gustavsberg products in Vårgårda houses.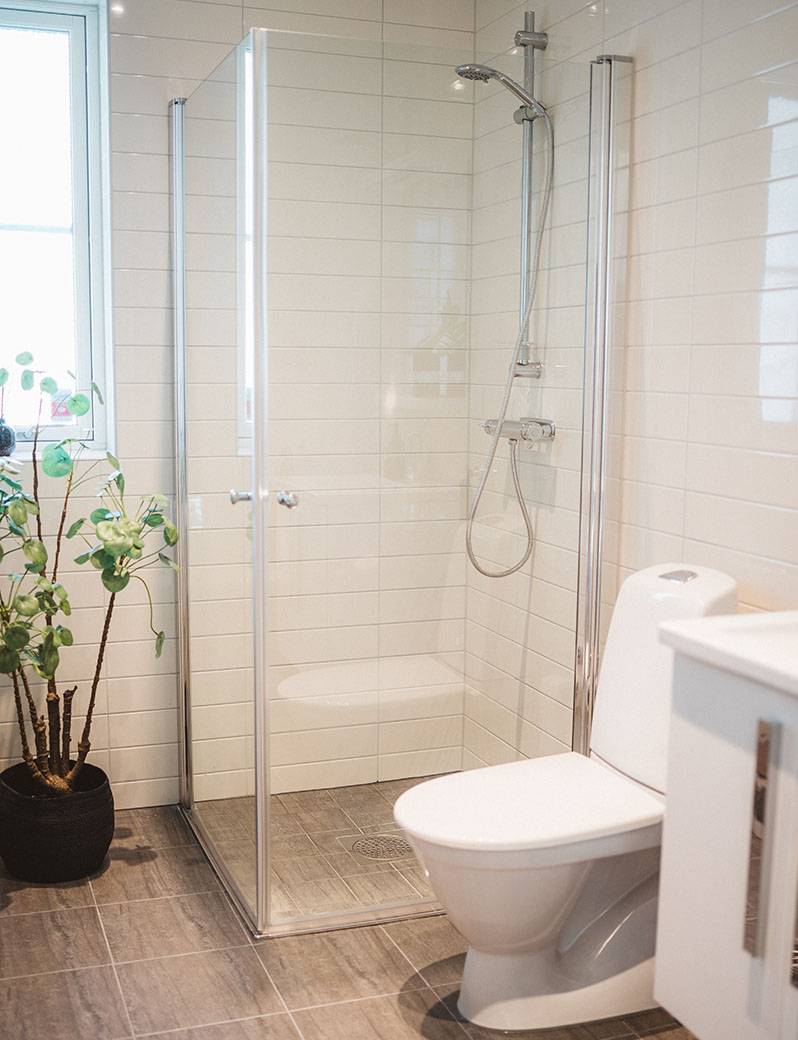 What's most important to you when choosing bathroom products?
"They have to be recognised as good, solid products. For example, as a building craftsman, I check to make sure there isn't a string of complaints linked to the products that will make things tough for us and for our customers," says Tomas. "The logistics must run smoothly, the deliveries must be orderly in every respect, and the people must be good to work with. Briefly put, we're looking for a high level of service. The safety aspect is important, too – i.e. the products must comply with the safety rules and regulations that apply on the Swedish market. There are some suppliers who take shortcuts, which can result in the project failing an inspection," he explains. "And we don't want to risk it."
Why have you chosen to work with Gustavsberg?
"Apart from the fact that I'm delighted with the quality of the product, the feeling you get when you hold the products in your hand is good and distinctive. I always know what I'm getting, and I know that there won't be any installation issues. This is the advantage of working with one and the same supplier. I'm a big fan of Gustavsberg as I've installed a lot of their products myself."
What's most important to house buyers?
"A growing trend we're seeing is that customers are becoming more and more interested in design, and they're increasingly keen to have the chance to make their own choices and influence the outcome. Our unique selling point is that we never rely on standard solutions – we always let the customer choose. When it comes to choosing products, a lot of people want to stick to a single range to ensure a neat, uniform result. In most cases, customers choose the holistic style they know from home."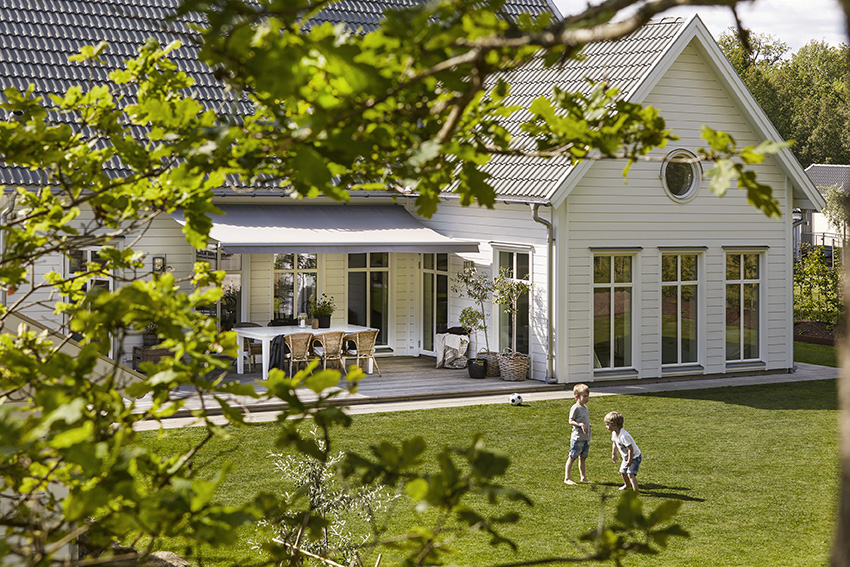 What are your favourite Gustavsberg products?
"I actually like all their products, but I must admit that I'm particularly drawn by the classical style. I also like the fact that their rain shower heads are quiet and provide a more luxurious feeling than a hand shower. Personally, I have a really classical house where, for example, I've gone with Gustavsberg products from the Estetic range which is designed by Jon Eliasson."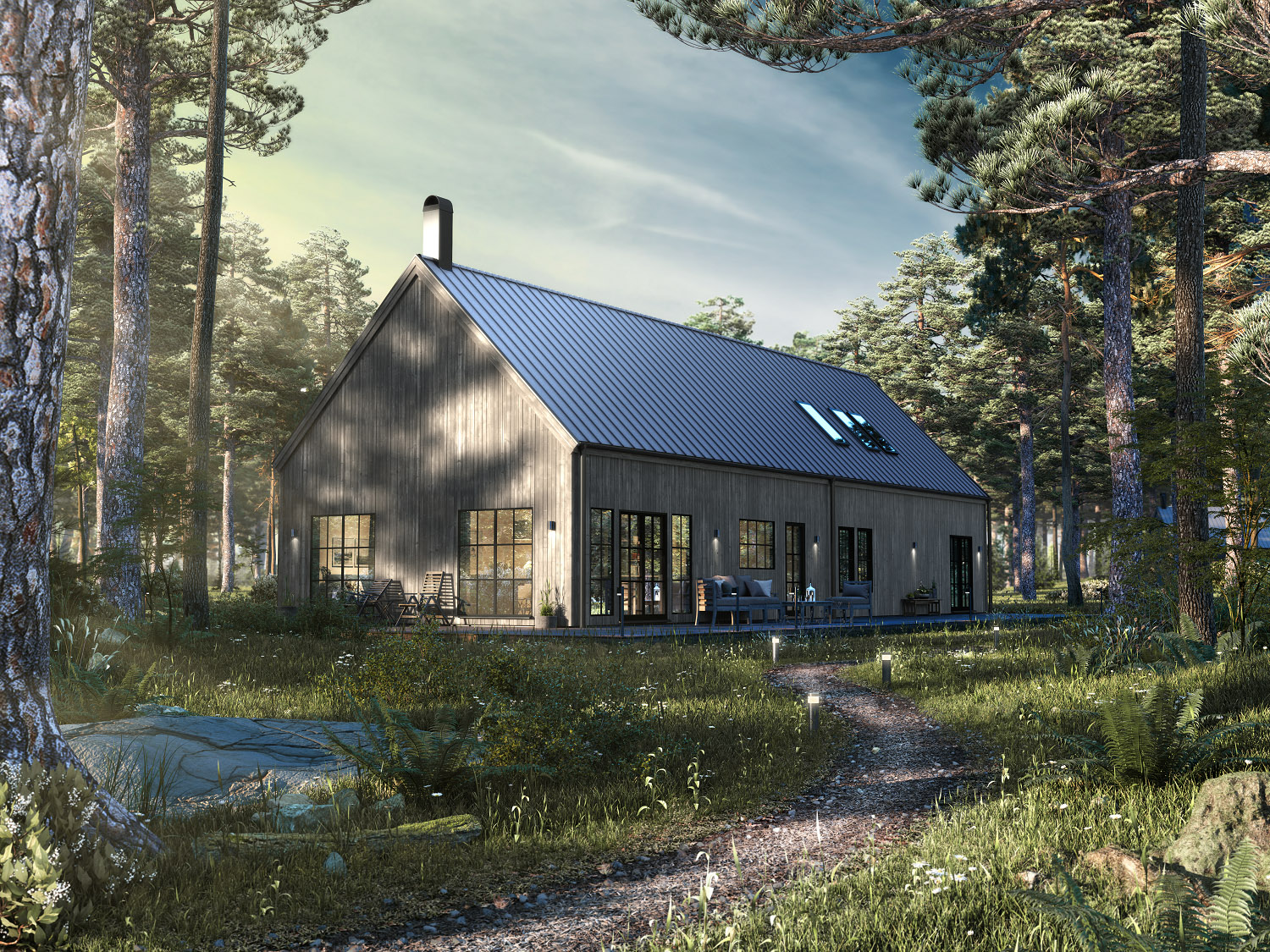 What do you think of the new range of shower doors and walls?
"Briefly put, smart and sweet. I like the fact that the doors are reversible, i.e. not exclusively for hanging on the left or the right-hand side, and that you can mix and match the different dimensions as you wish. This is a flexible approach and it opens up for solutions that fit pretty much any space at all. In addition, the stylistically pure design with clear glass doors and walls makes it easy to match any setting."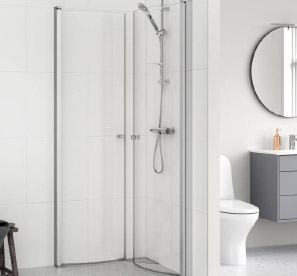 Positioning
Think about where in your bathroom it is best to place your shower. In the middle of a wall, or in a corner? Think carefully about what you need, and then choose the shower model accordingly.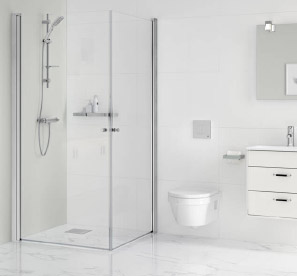 Measure
It is essential to measure carefully to ensure there really is enough room for the shower, i.e. that the doors don't knock against the washbasin or toilet. Gustavsberg shower doors open both inwards and outwards, saving valuable space.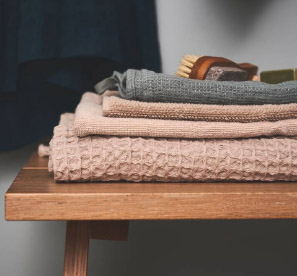 Plan for flat surfaces
One detail that's often forgotten is to have a practical shelf for shampoo, soap and shaving equipment so you don't end up with things piled on the floor.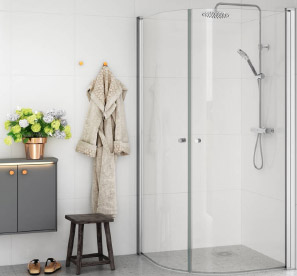 Appearance
Choose a shower wall in a design that will last. You can then easily adapt the expression through your choice of shower mixer/rain shower head and accessories.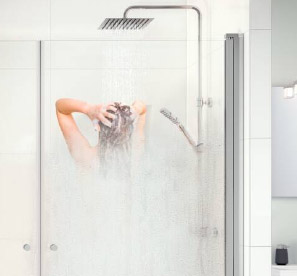 Ask the family
I usually ask my wife – so I can be sure of making the right choice.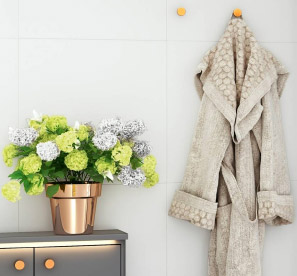 Psst!
When you have clear glass walls in your shower, it's a good idea to use a shower scraper – ideally after every shower. This will help keep the glass looking good and prevents limescale deposits.
About VårgårdaHus
VårgårdaHus originally stems from Mattias Olsson Bygg AB, which started working in construction in 1974, when the company focused on building small houses. VårgårdaHus now builds prefabricated wooden houses and has sales offices in around 20 locations in Sweden. Since 2016, VårgårdaHus has been owned by Huscompagniet, the largest residential construction company in Denmark, which delivers around 1,800 brick houses per year. Huscompagniet is owned by EQT.
I usually ask my wife – so I can be sure of making the right choice.