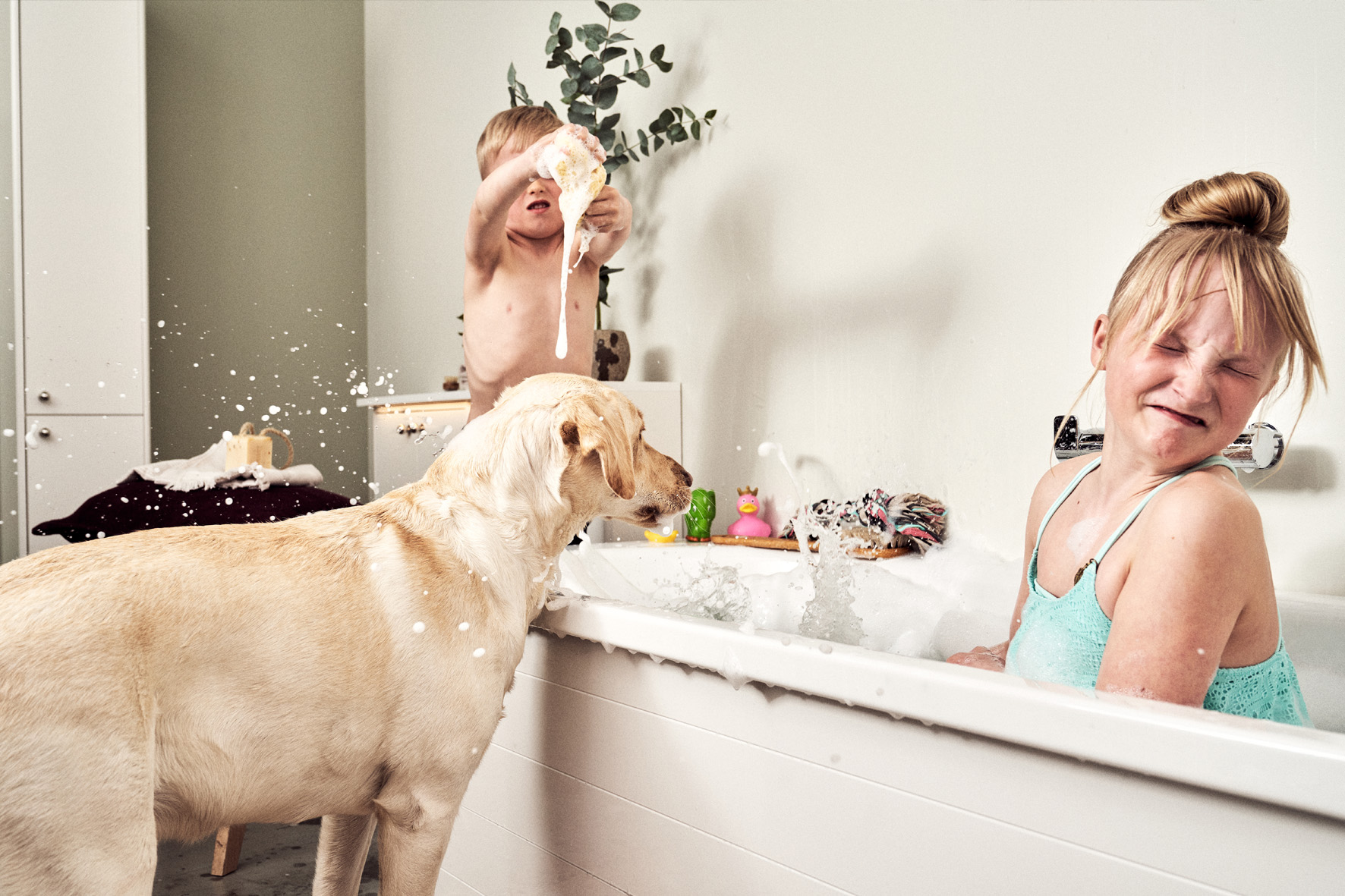 We help you in your choice of bathtub
How do you wish to bathe?
A bathtub for every occasion
After a long and stressful day, there is nothing like a hot and relaxing bath. This level of comfort is relaxing for both body and mind. Our bathtubs are available in several different sizes and models. We have created a broad range in order to suit every type of bathroom.
Our bathtubs have a modern design, are easy to mount and of consistently high quality. We have chosen to show and inspire you with a selection of our best-selling bathtubs to make your bathtub choice easier.
Below a section of our best-selling bathtubs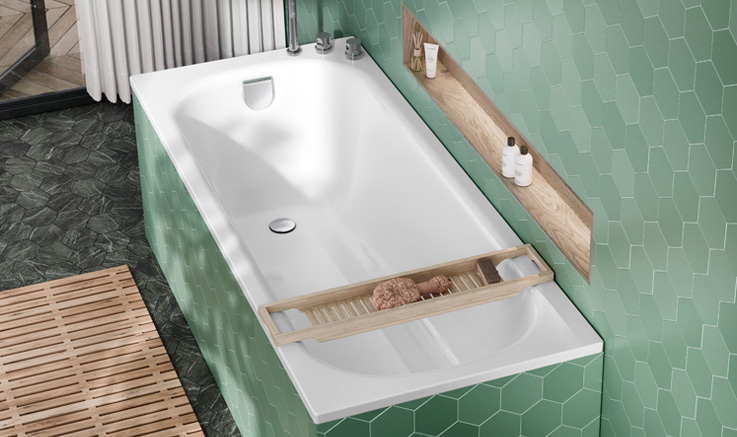 Bathtubs for larger bathrooms
The built in bath is perfect for you who have plenty of space in your bathroom. With its sloping ends, it is spacious enough to suit two people simultaneously.
Practial standard bathtub
Bathtub with front is a true classic and suits almost every type of bathroom. It is also perfect for both showering and bathing. It is also easy to clean and has all the necessary qualities.
Bathtubs for smaller bathrooms
Sit bath suits you who have a smaller bathroom where there is no room for a normal-sized bathtub. The bathtub has an elevated seating which makes it comfortable and also easy to get in and out from.
Freestanding bathtubs
The freestanding bathtub is one of our trendy bathtubs. It has an oval shape with a centered draining system. The feet are replaceable and available in three different designs to give your bathroom a modern feeling.
Good to think about
The first thing you should think about when buying a bathtub is actually how you want to use your entire bathroom. Is it most important to you that it is practical and functional or do you want to create a space for spa and relaxation. This can affect where you want to place your bathtub and what size you should choose. Here we help you with some of the things that may be good to think through before your purchase. When you have decided, feel free to read about the different models.
How big should the bathtub be?
If there are children or the elderly going to bathe, it is good if it is easy to get in and out. If you want to bathe more people at the same time, you need a larger model. Regardless, you want it to be deep enough to allow the water to envelop the body.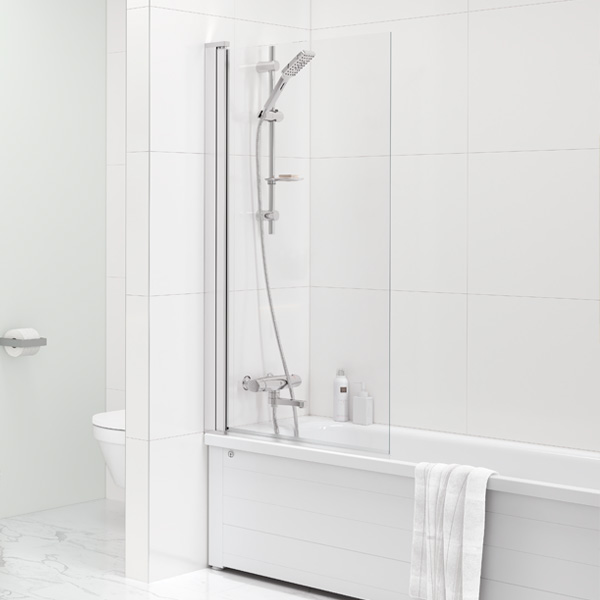 Bath with shower
If you want to have room to shower in your bathtub, you should think about both the size and the design. It is also good if your back is straight in the part where you intend to stand and shower. To create a really stylish solution, you can combine with a shower screen.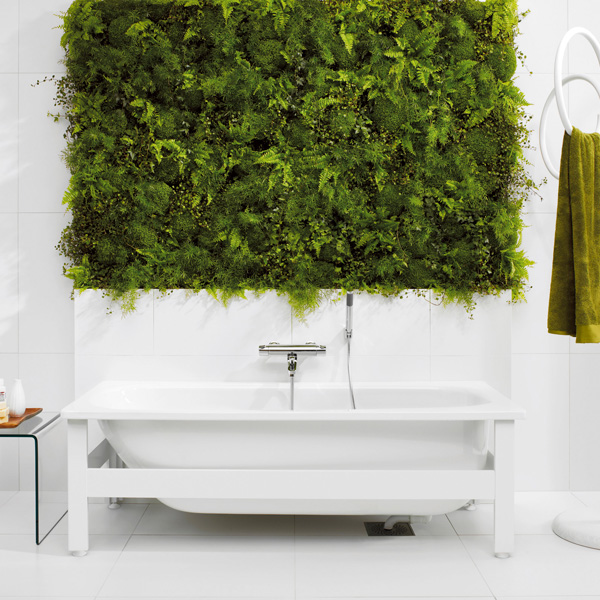 Cleaning
To prevent dirt and lime deposits, it is good if you clean your bathtub after each use. Use a soft brush or sponge together with a mild and gentle cleaning agent such as hand washing detergent.
Mix and match
Match your new shower doors and walls with our wide range of shower mixers, shower sets and rain shower heads for a sweet, neat and functional set- up in your bathroom.
No matter whether your main interest is in form, smart functions for saving water and energy or "simply" good quality, Gustavsberg lets you be price-, eco- and design-conscious at the same time.
Everyday luxury every day
A bathtub often becomes the obvious centerpiece of the bathroom. A lovely warm bath provides a relaxing moment and a nice everyday luxury. Regardless of whether you are looking for design, function or both, we have a model for you.
Smart symbols for smart solutions
To help you find features that are important for your bathroom, we have created simple symbols that explain the benefits of our products.
Increased safety
The surface counteracts the risk of slipping when entering or leaving the bathtub. Moreover, it is located at the foot end of the tub so that it does not affect the overall bathing experience.
Easier to clean
GlazePlus is a treatment which protects the surface of your bathtub against dirt and limescale deposits – which facilitates cleaning and reduces the amount of detergent you need to use.
Easy to get into and out from
You can order the bathtub with support handles on the rim to improve safety and ease of use.
Why does life so often play out in the bathroom?
Could it be because it's the only room in the house where it is permitted to lock the door behind you? Or could it quite simply have to do with an innate love of warmth, water and bare skin?
Here is everything you need to make the most of memorable moments in your own bathroom.