Bathroom trends 2022: How your bathroom becomes a favourite place
The bathroom is one of the most important places in our home: it is here we get ready for the coming day, it is here we reconnect with ourselves in the speedy pace of everyday life, it is here we spend valuable time for ourselves and as a family. Reason enough to elevate the bathroom to the level of something truly special: a favourite place where you're happy to spend a little longer. In a style that will stay looking good for years, of course. So what does it take? High-quality materials, smart functions and beautiful, timeless design.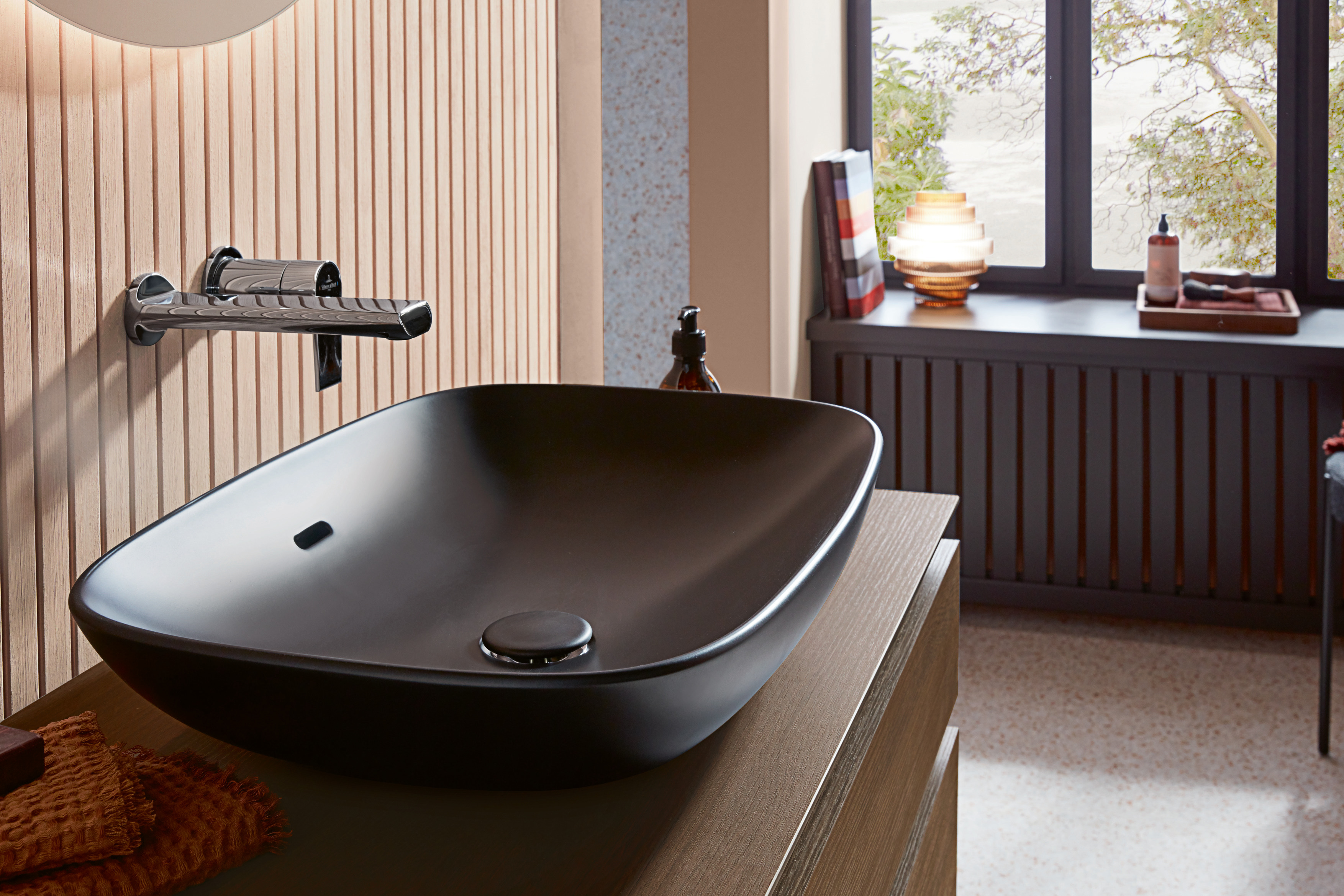 Quality for all the senses
The bathroom is no place for fleeting fads and flights of fancy. It needs to do what it does for around 20 years on average – and should ideally bring a little joy every day. The best way to ensure this is to use high-quality elements made of natural raw materials, such as porcelain. Porcelain is tough to beat when it comes to naturalness, durability and stability, and it helps provide a feel-good atmosphere for all the senses. Porcelain makes it possible to create flowing contours, precisely defined borders and exciting organic shapes – in a shiny gloss or velvety matt finish. It is also a delight to the touch.
Earthy colours and personal choices
Scandinavians have a reputation for often choosing white bathrooms, in sharp contrast to the trends of the 1970s, where colour-coordinated toilets, washbasins and bathtubs in olive green, blue and yellow were all the rage.
"But we're now seeing the trend turning, with interest in coloured bathroom furnishings on the rise once more" relates Fredrik Leander, Product Manager at Gustavsberg.
Daring to choose colours in the bathroom does not necessarily mean a shorter service life. Conscious and personal choices of understated, sober tones inspired by nature can lay solid foundations for a timeless bathroom. The furniture units in the Graphic range from Gustavsberg make up an excellent example, where a classic expression is matched with modern details that can stand the test of time.
Black as an interesting contrasting color
Another clear trend is that of adding dashes of black to the bathroom, using a sharp colour contrast to conjure up an extra dimension. While many people are choosing this contrast colour for small details such as mixers, knobs and toilet brushes, rain shower heads, shower walls and toilets in black are also becoming increasingly popular.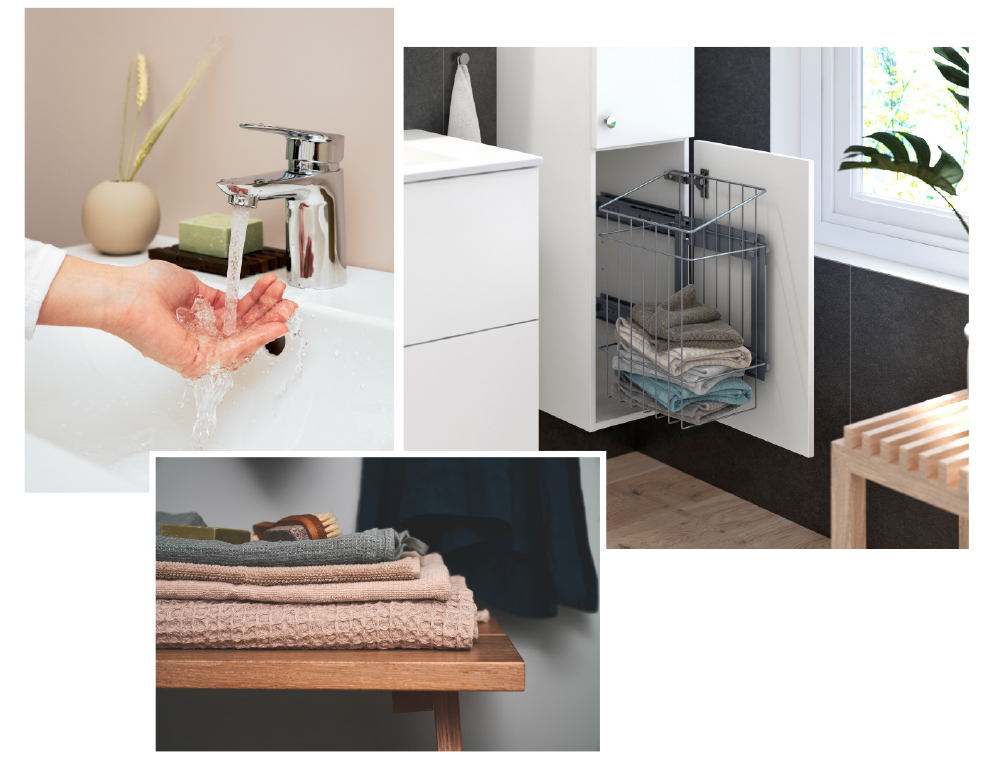 Think of tomorrow already today
If you want your bathroom to last for a long time, you need to think functionality as well – making sure there is sufficient storage space, for example. One good tip in this regard is to add in a neat tall cabinet with space to conceal the laundry basket.
Another important aspect to consider is the amount of water you use, and which products can help reduce it. Gustavsberg focuses heavily on cutting water and energy consumption without negatively affecting the user's level of comfort. The result? More sustainable usage without unnecessary impact on the environment – or your wallet.
In the context of long-term bathroom planning, it is likewise important to think about usability across generations. Timeless Scandinavian design makes bathrooms pretty much future-proof. After all, they don't just have to last a long time, they also have to stay looking good for years and years.