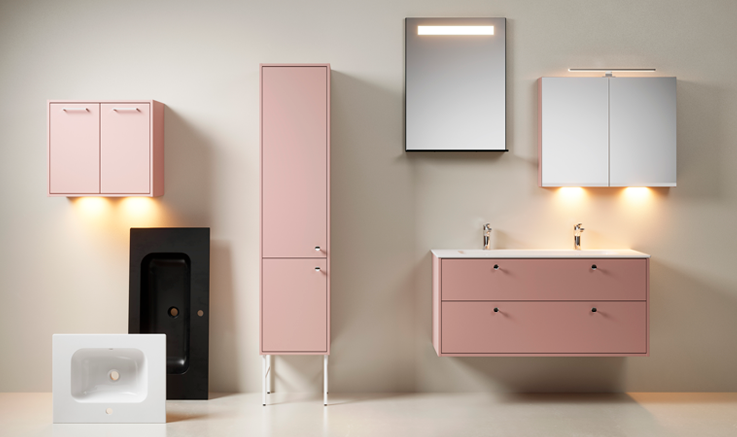 The perfect choice for the more
spacious bathroom
Bathroom collection - Artic
A room for enjoyment
The bathroom has become one of the most important rooms in the home. It needs to be functional and practical for the entire family, and it has to have plenty of storage space. At the same time, however, it must also be accommodating – a delightful space for care, consideration and recovery. A place where you want to take your time.
The Artic bathroom collection has straight lines and right angles combined with Scandinavian simplicity. The collection careful design means that it blends into most bathrooms. The clean shapes together with the smooth surfaces make the products easy to clean and hygienic.
What color are you?
The most common colors in the bathroom may be gray and white, but the furniture in Artic is also available in warm Peach and elegant Black. Drag the slider in the picture to the right and left and see which color you like best.
The colors gray and white are always right, they last over time and can be combined with interchangeable products. But as you can see, all our modern, fresh and carefully selected colors have a timeless quality. We want you to enjoy your new bathroom for many, many years to come. The bathroom cabinets are available in widths of 60, 80, 100 and 120 cm.
White is a classic bathroom colour, a safe choice that matches most settings.
Black ash wood adds a dash of drama to your bathroom and combines nicely with a white or black washbasin.
Ash grey blends seamlessly into most settings, generating a sense of timeless elegance and quality.
Peach is more obvious, creating bathrooms with personality and warmth.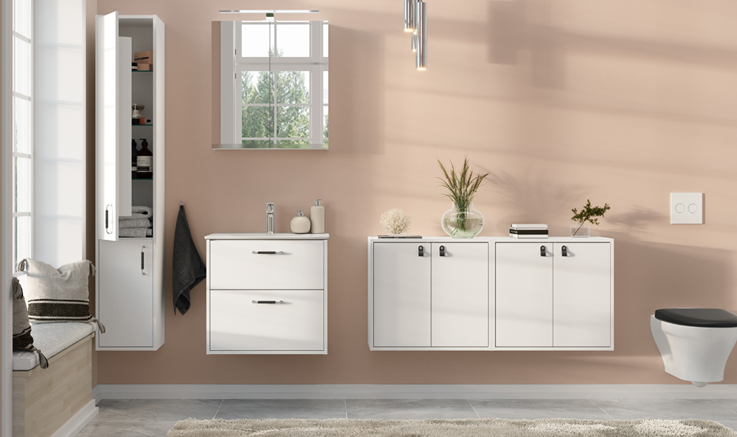 Timeless Scandinavian design
Artic's timeless design makes all bathrooms more beautiful. Although Artic is a cultured range, the cabinets can easily 'swallow' everything you need to keep in a bathroom. The units are based on standard dimensions and feature generous storage areas and surface space, as well as a host of smart details. Cabinet doors and carcases of the same colour create a harmonious bathroom.
A consistent colour in the carcases, doors and drawer fronts imbues the bathroom with a uniform colour spectrum. All surfaces are resistant to wear, tear and humid environments.
Washbasin in white and black
The washbasin for the Artic washstands is available in both classic shiny white porcelain and in a dramatic matte black for you to combine with the colour you have chosen for your bathroom cabinet, your mixer and your bottom valve.

The washbasin bowl has been designed to catch splashes when you use it, and extends a little way outside the furniture units to keep them from getting wet. The overflow drain has also been rendered "invisible", simply by positioning it on the user's side.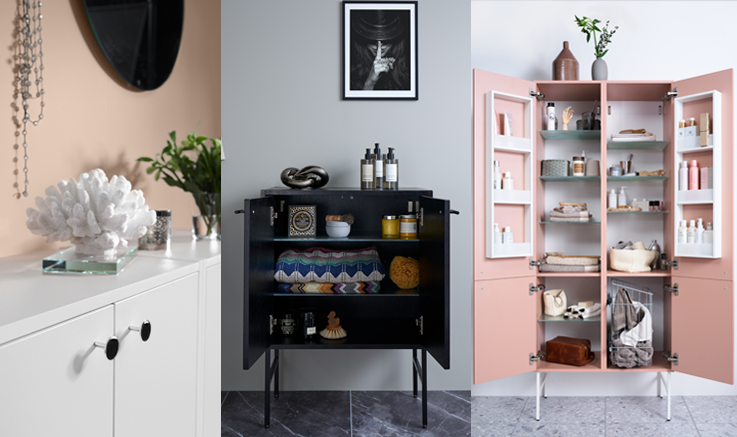 Storage on the width and height
A tall cabinets allow you to make full use of the height of your bathroom. Artic tall cabinet is available in two different measurements to suit precisely your bathroom and your storage requirements. The insides of the doors feature smart shelves which make it easier to access bottles, jars and the like.
The wall cabinets present plenty of surface area as well – ideal for pot plants, for example, or for displaying decorative items. The wall cabinets are also available in two depths, just like the tall cabinets.
Form and function
It is often the small details that are the smartest solutions.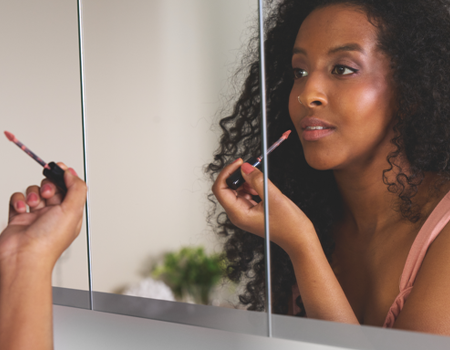 The frosted edging spirits away fingerprints. The lighting below the mirror cabinet ramps up the ambience.
The discreet electrical socket is protected from moisture – but located just where you need it the most.
Any self-respecting bathroom cabinet needs a magnifying mirror. You can place this one wherever it will be most useful. And the knick-knack magnet keeps the "good to have" things close at hand.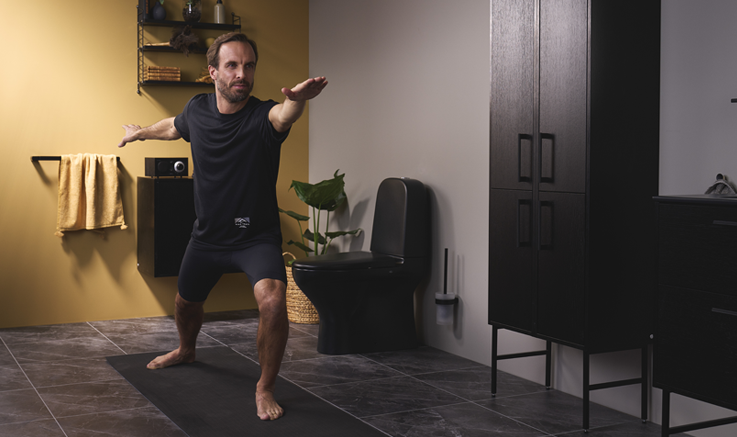 The most important room a home
We develop smart bathroom solutions that facilitate your everyday life, it does not matter if your bathroom is small, medium sized or large. A bathroom that meets all these requirements while resisting the effects of heat, moisture and water, makes high demands on its furnishings. So you can feel confident that our products maintain a high level of quality, meet tough demands regarding sustainability and are backed by spare parts and supplementary products that will be available for years to come.
It's all about the details
A selection of the assortment - Artic