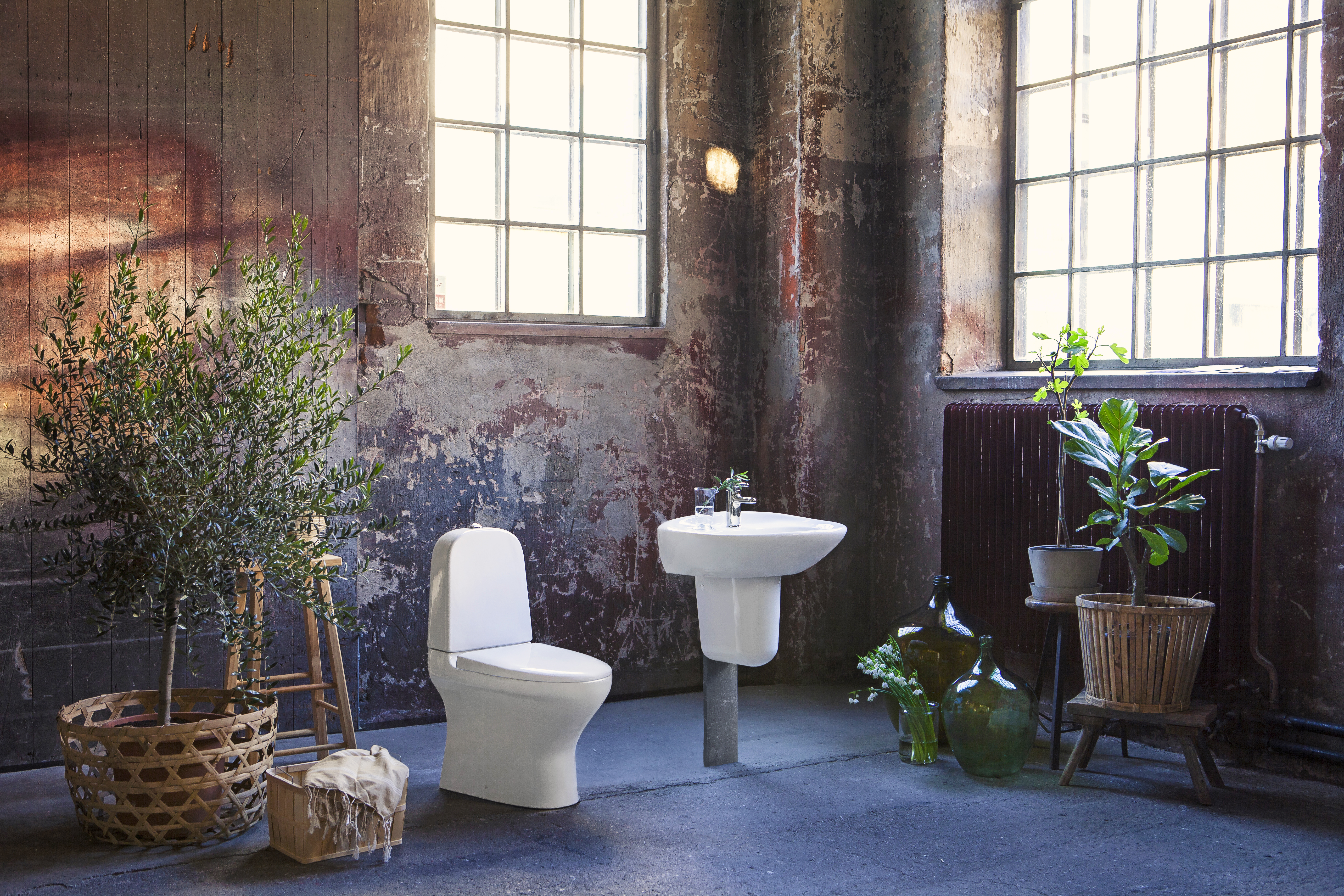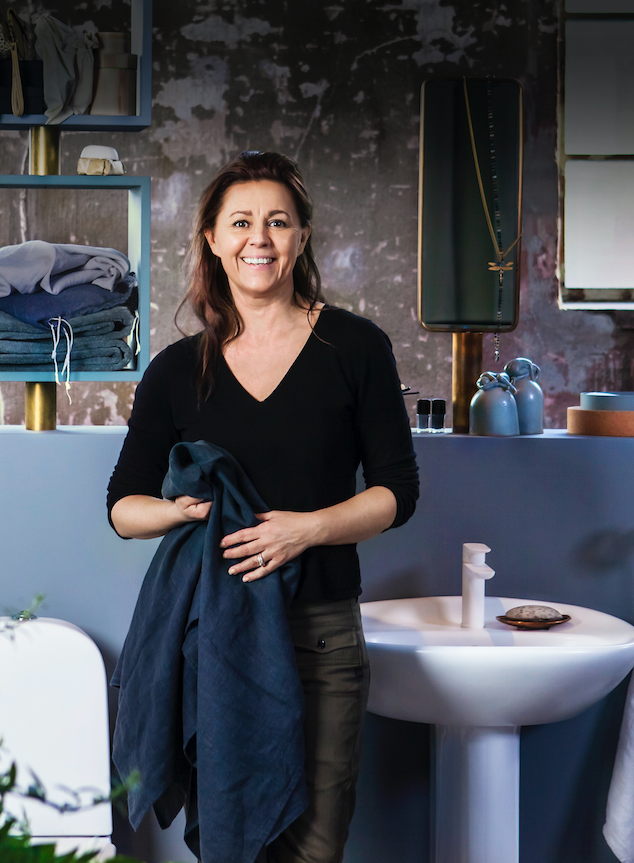 We know her as the project manager and interior designer from TV shows such as Bygglov and Room Service, as well as form her own internet show Det knackar. She is a qualified tailor and has worked as a set designer, but it is as an extraordinarily creative and stylish TV personality that she has become a household name. We commissioned Mija Kinning to create a bathroom, taking the Estetic range from Gustavsberg as her starting point. We then dropped by and asked a few questions:
How did you happen to become a 'boundless designer' on TV?
"I think it has to do with the 'anything goes' mentality I grew up with. This may have been what laid the foundations. Challenges are some of the best things in the world: the tougher, the better."
Is there something special about creating bathrooms?
"Yes. They make high demands on the interior designer, because there are safety rules, construction standards and other regulations you have to fulfil. When I do TV shows, we rarely have the opportunity to work on the bathroom because it takes so much time. That is precisely what makes this assignment so exciting. The bathroom porcelain had to be Estetic, but otherwise I had free hands. I could let my imagination take flight…"
Create an environment and make your mark in the bathroom as well. Bring in some slightly different furniture: An antique mirror, an interesting lamp, an extraordinary cabinet, a sweet chair, neat shelves, plants, art! Make active choices. Dare to make your mark on the wall coverings, too. Don't just choose the first white tiles you find.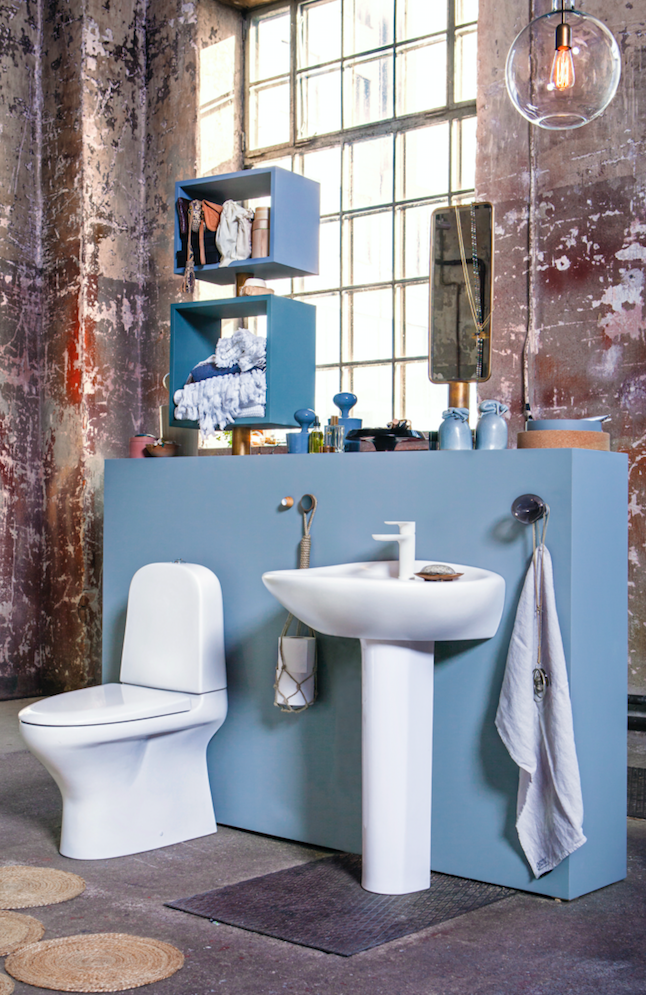 What were your first thoughts when you saw Estetic?
"I love the soft, sensual shape. My feminine side really kicks in when I see it. And the smooth, soft shapes make it simple to keep clean. Dust, terry and fluff – if you have a laundry room – all accumulate on surfaces in the bathroom. All of a sudden, it's not as inviting."
Why did you choose matt white porcelain?
"I think it allows the shapes to find their full expression. The jewellery in the bathroom – that's how I view bathroom furniture."
Guide us through your thought process.
"I tried to build up an image of the people who were to live here. There's a bit of 'New York style' about this rough, industrial room with its big doors and windows. A corner! I thought. I wanted to make it mine. I thought: a young woman living on her own – no limits. I wanted to create a kind of hotel-like feeling while maintaining the 'rough edges' of the room. And I wanted to encourage people to think differently. Which is why I placed the bathroom in the bedroom."
A bathroom in the bedroom?
"I can't see any problem with that."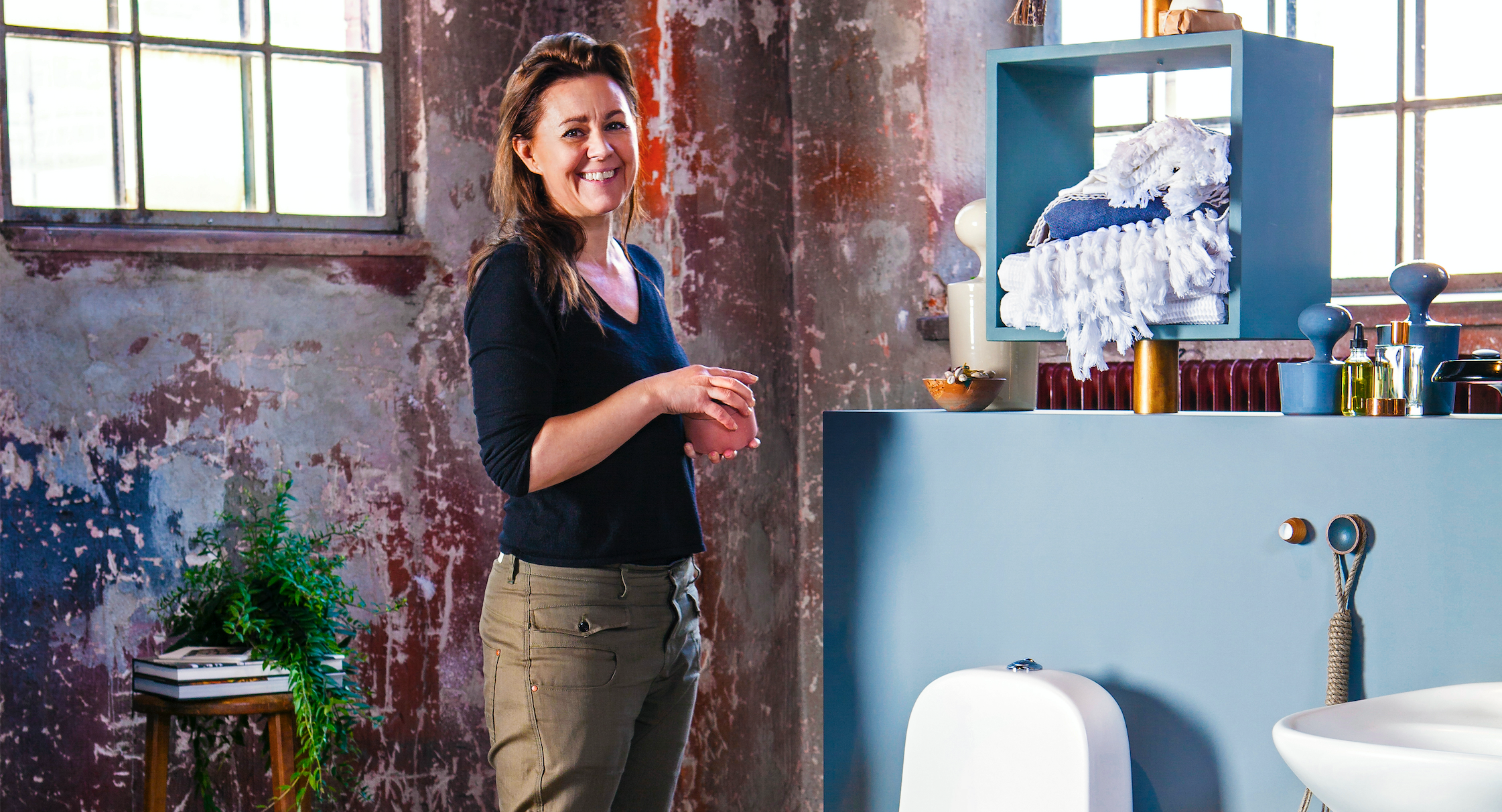 Mija is inspired by:
Pretty much everything. From a tiny detail in a window niche to the most advanced architecture in an inaccessible place. People with a wild imagination and a great story to tell.
Allow yourself to be inspired by Mija on instagram.com/mijakinning