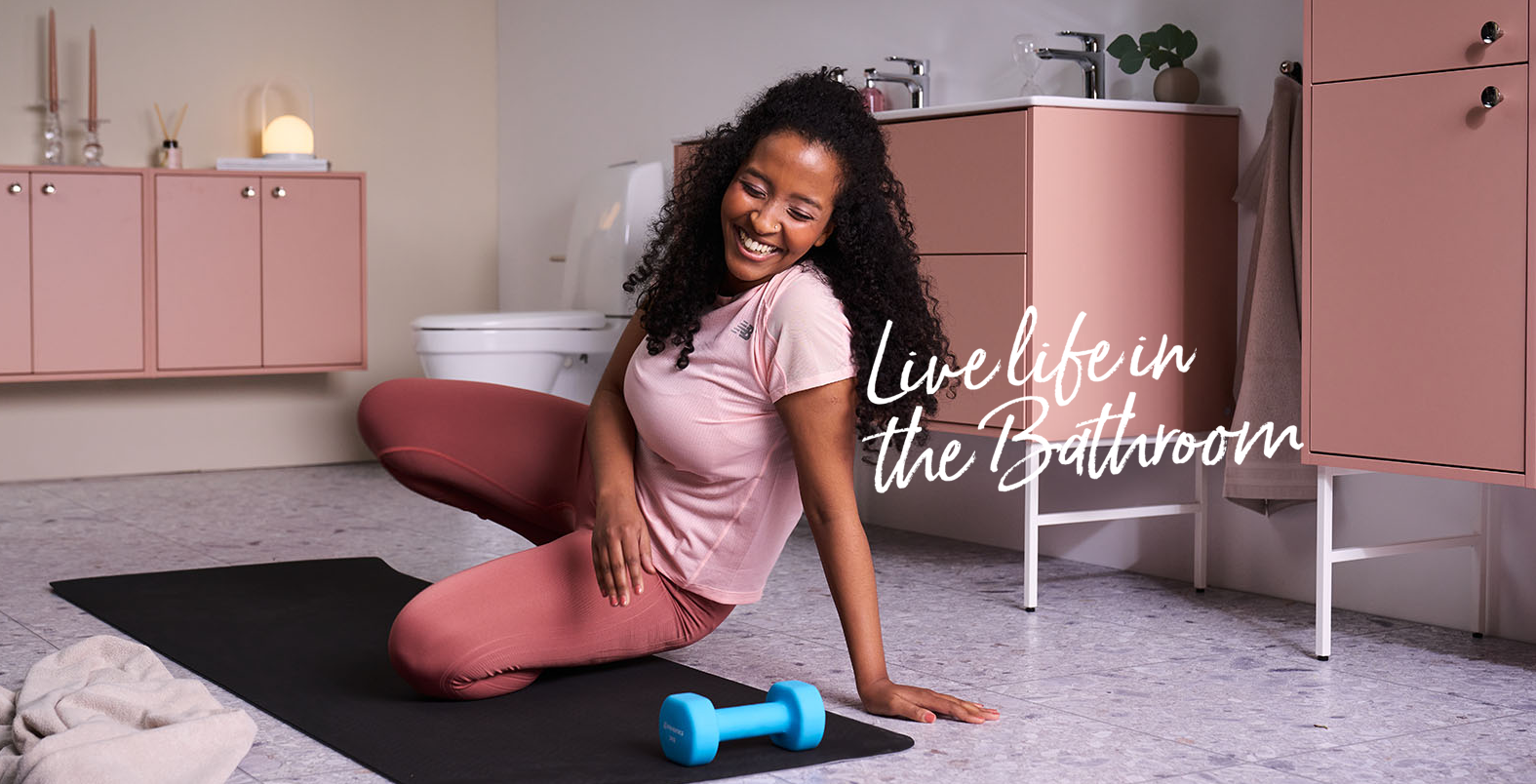 Why does life so often play out in the bathroom?
Could it be because it's the only room in the house where it is permitted to lock the door behind you? Or could it quite simply have to do with an innate love of warmth, water and bare skin?
Here is everything you need to make the most of memorable moments in your own bathroom. For example, the furniture units in our Artic range are made to withstand the demanding, humid environment in a bathroom where you love to spend time.
Check out our new furniture
ARTIC. Our popular range of furniture is now available in two completely new colours. One is cool and discreet, the other is warm and loaded with character: Artic Ash Grey conveys a sense of timeless elegance, while Artic Peach stands out from the crowd and produces a bathroom with attitude. In addition to these new colours, Artic is available in black ash veneer and classic white.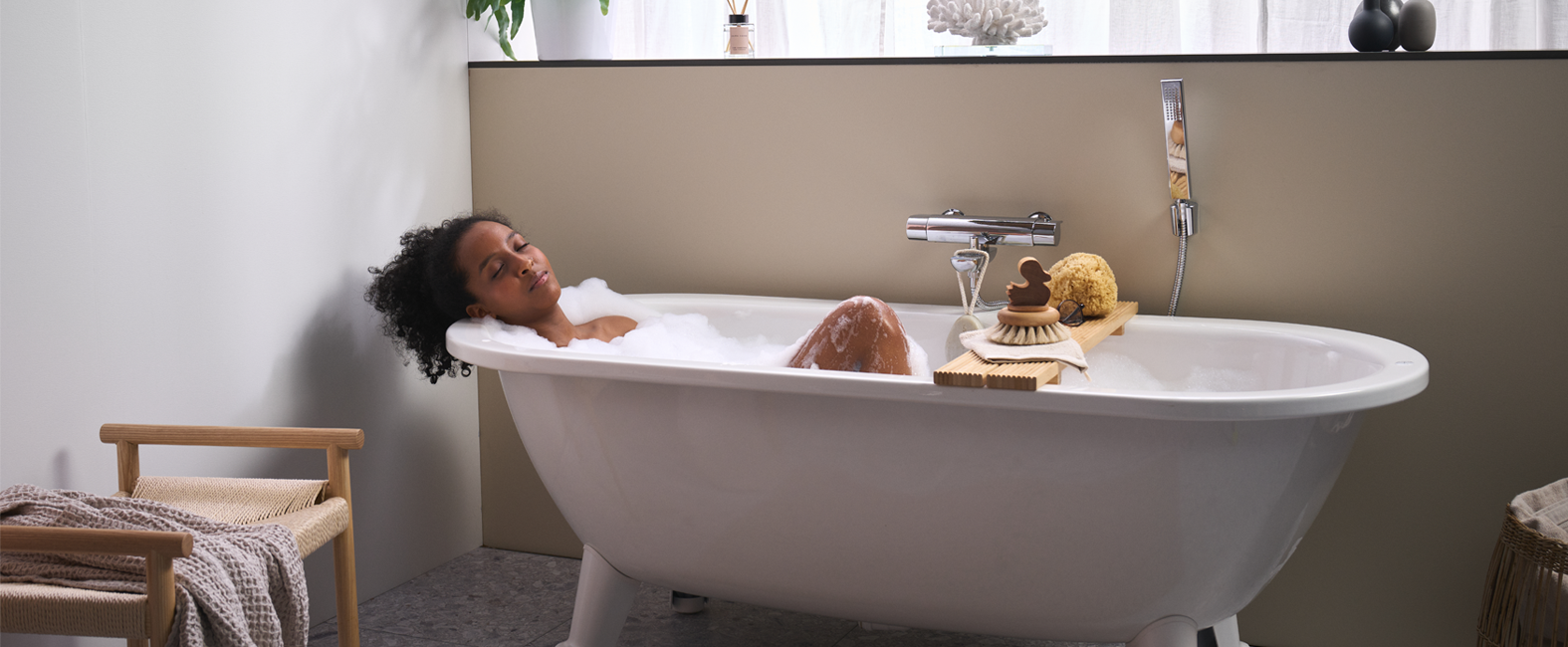 Timeless Scandinavian design and top quality
Life in the bathroom should be wonderful, refreshing, life-affirming, luxurious, encompassing and inspiring. But that is not all. A bathroom also has to be 100% reliable; it must be high quality and everything simply has to work.

From that perspective, we've made it easy for you: When you design your Gustavsberg bathroom – in cultured, timeless Scandinavian design – you can be sure that form and function interact neatly right down to the smallest detail.

We live for sustainability – you live your life
For the good of the planet, it is important today that you can be sure that your bathroom is both smart and sustainable – i.e. that it helps you save energy, water and money. In this context, it's good to know that Gustavsberg leads the field when it comes to sustainability, so you can devote yourself entirely to enjoying life in your bathroom.

One good example is Nautic, perhaps our most sustainable mixer ever. Nautic is not simply packed with smart – and replaceable – technology that helps save water, energy and money, it is also sustainable before, during and after its service life in your bathroom.

The smarter bathroom
Read about Hygienic Flush, a revolutionary flushing technology. Our hygienic flush toilets feature an open flush rim, which means that every flush efficiently cleans the entire bowl – all the way up to the slim, easy-to-clean hygiene profile. There are no dirt traps, the level of hygiene is second to none, and the toilet is easier to clean.
Read about our furniture units as well, which are built to handle the demanding humid conditions to be found in the bathroom. And which feature smart functions to make everyday life easier. About Nautic, our mixers that are distinguished by timeless Scandinavian design and high quality, backed by features specifically included to save both water and energy.
That's smart.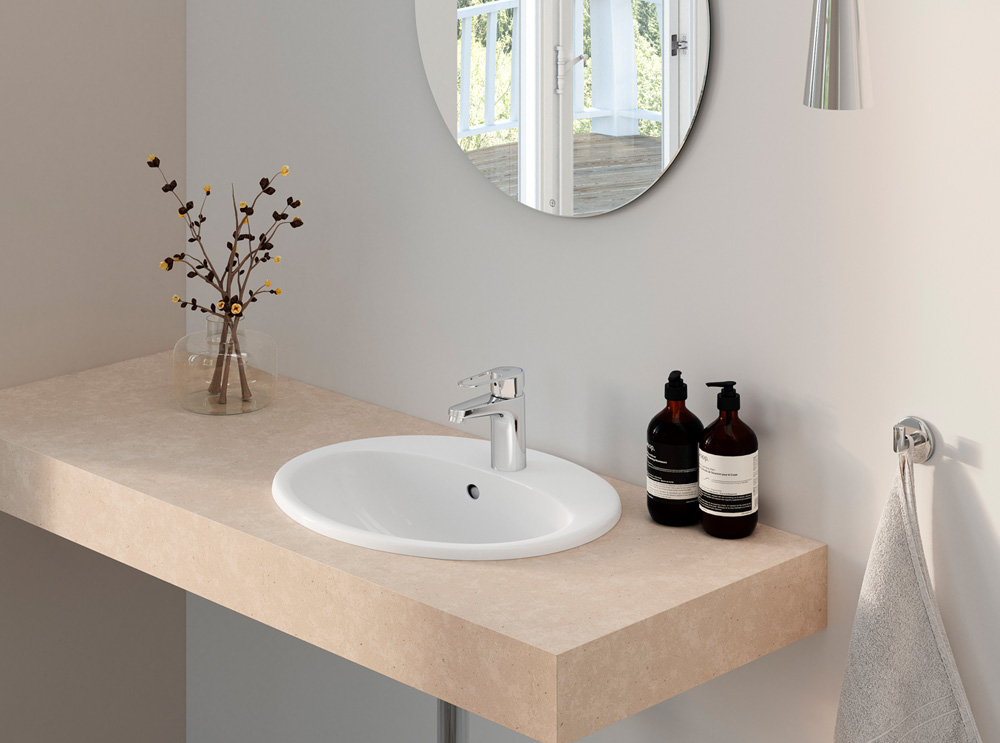 Minor updates that extend the life of the bathroom
Making major bathroom renovations from the ground up is not always necessary. There are many minor updates that can extend the life of the bathroom and give the life of the bathroom a big boost. A bathroom with a long service life is a sustainable bathroom.