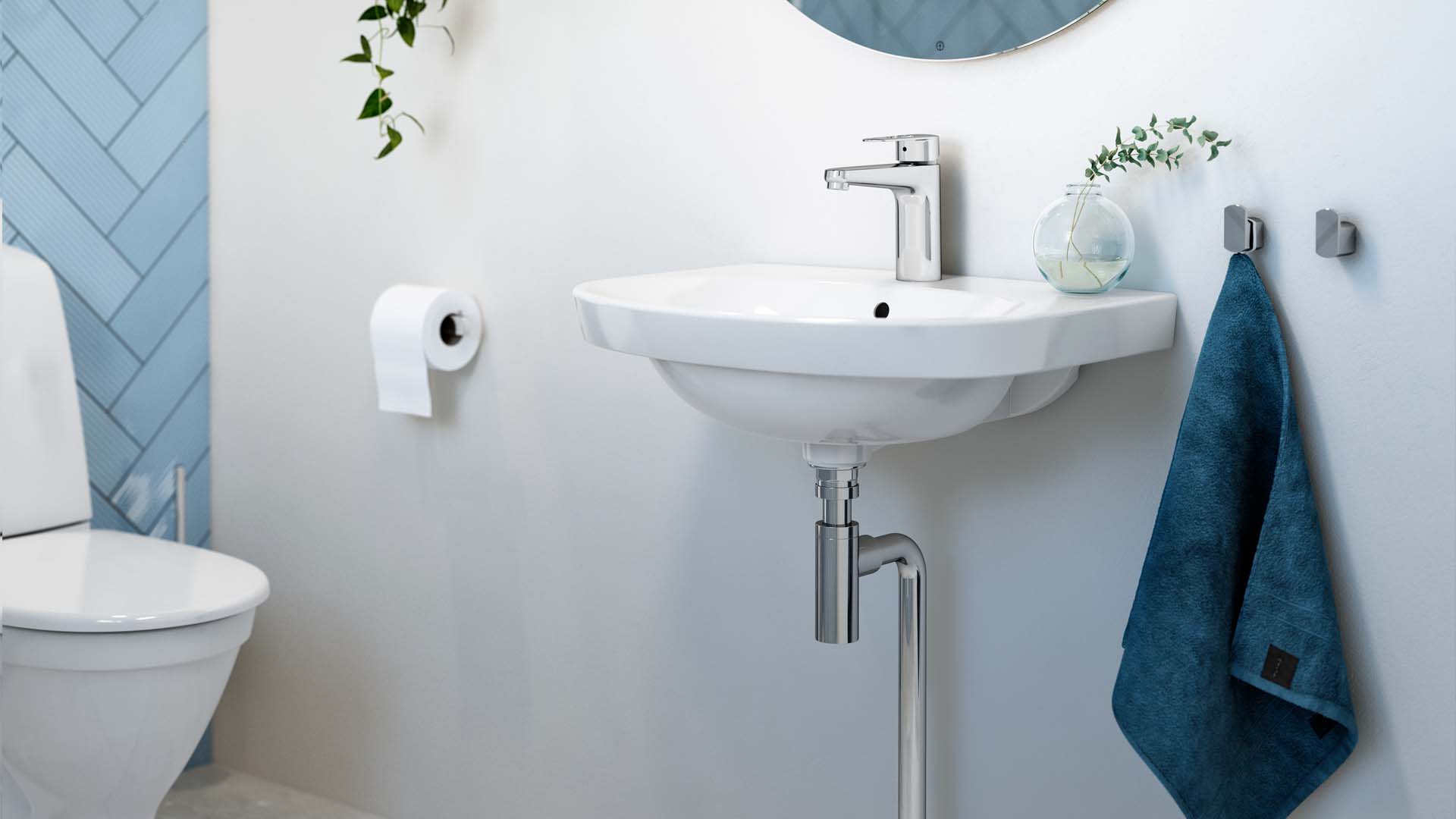 We take the next step in our sustainability work
Environmentally declared products according to EPD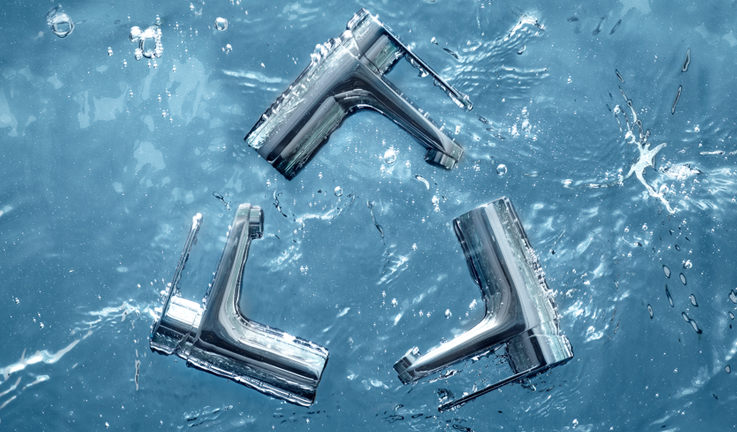 Environmental properties from a life cycle perspective
As one of the first producers in the Nordic region, we are proud to offer sanitary ware and mixers that are environmentally certified according to the International EPD system (Environmental Product Declaration).
The environmental product declarations are based on a system that objectively describes environmental properties in goods and services from a life cycle perspective (LCA). In order to produce comparable data, each declaration is prepared using set rules specific to the product category (PCR) in question, and the data are then verified by a certified reviewer.
Sustainability has always been a part of our DNA, and by presenting our products' climate footprint objectively and transparently through Environmental Product Declarations (EPD), we can ensure that our bathroom products match coming climate declarations in 2022 and onwards. This makes us a genuinely smart partner.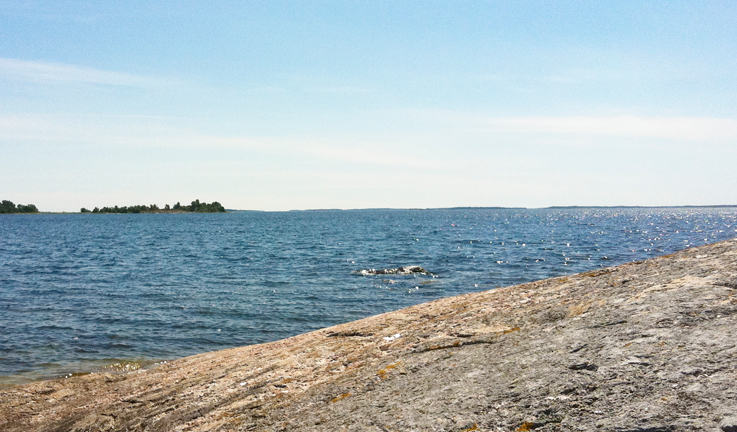 The goal is a lower climate footprint
By publishing the EPD documents, we want to convey knowledge and facts about products' life cycles and environmental impact, both to us internally but also to our customers. With standardized methods, we get accurate data to calculate and can more easily compare the products' environmental impact.
The overall objective of working according to the EPD system is an increased resource efficiency and a lower climate footprint and that all players in the industry can work together for the sustainable buildings and homes of the future.
We at Villeroy & Boch Gustavsberg have as a sustainability goal to reduce the CO2 footprint in relation to products sold by 30 percent by 2025 compared to the 2018 survey. And now we have taken another important step to achieve that goal.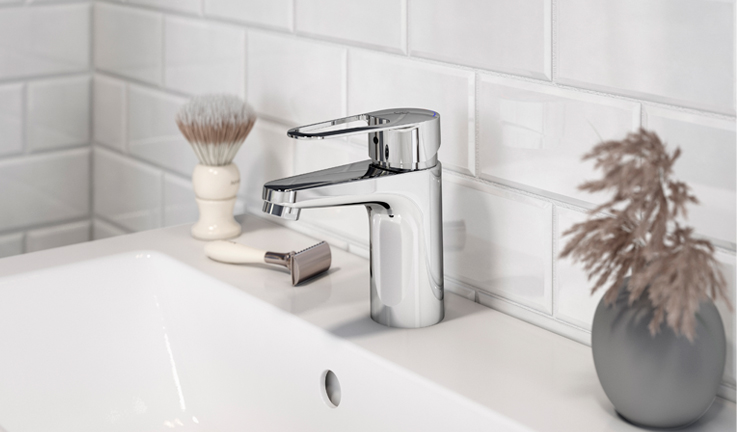 This is why we work with the EPD format
Comparability – the information in EPDs is collected and calculated on the basis of internationally agreed calculation rules that make it possible to compare products using the same references.
Credibility – the results are credible on account of the tough requirements for review, overview, approval and follow-up by an independent third party. The documentation is transparent and complies with the EN 15804 and ISO 14025 standards.
Constant improvements – the results provide valuable insight for future sustainability work, where the input can be focused on areas that have the greatest impact on the product's footprint.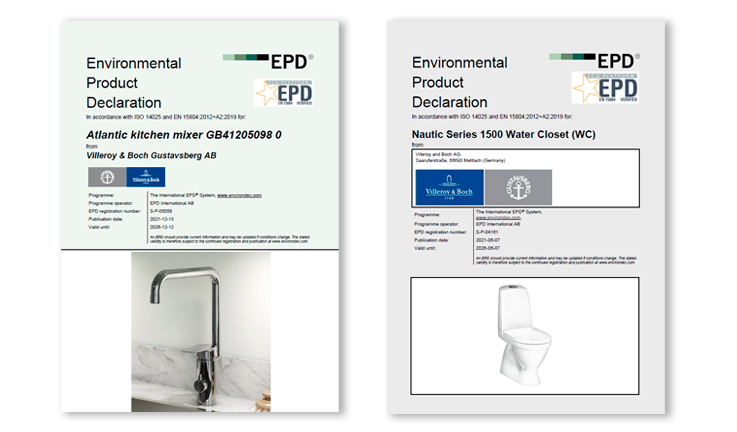 All environmentally declared products
Today, the majority of the sanitary porcelain, including Gustavsberg's popular Nautic 1500 WC, are environmentally declared according to the EPD system. For the product category mixers, Nautic and Atlantic are declared according to EPD and recently Villeroy & Boch Acrylic and Quaryl bathtubs were also completed.
But this is just the beginning and we will continue with more products on an ongoing basis - all EPDs are also published on environdec.com.
Are you curious about what a smart partner means to us? Contact a seller and we will tell you more.