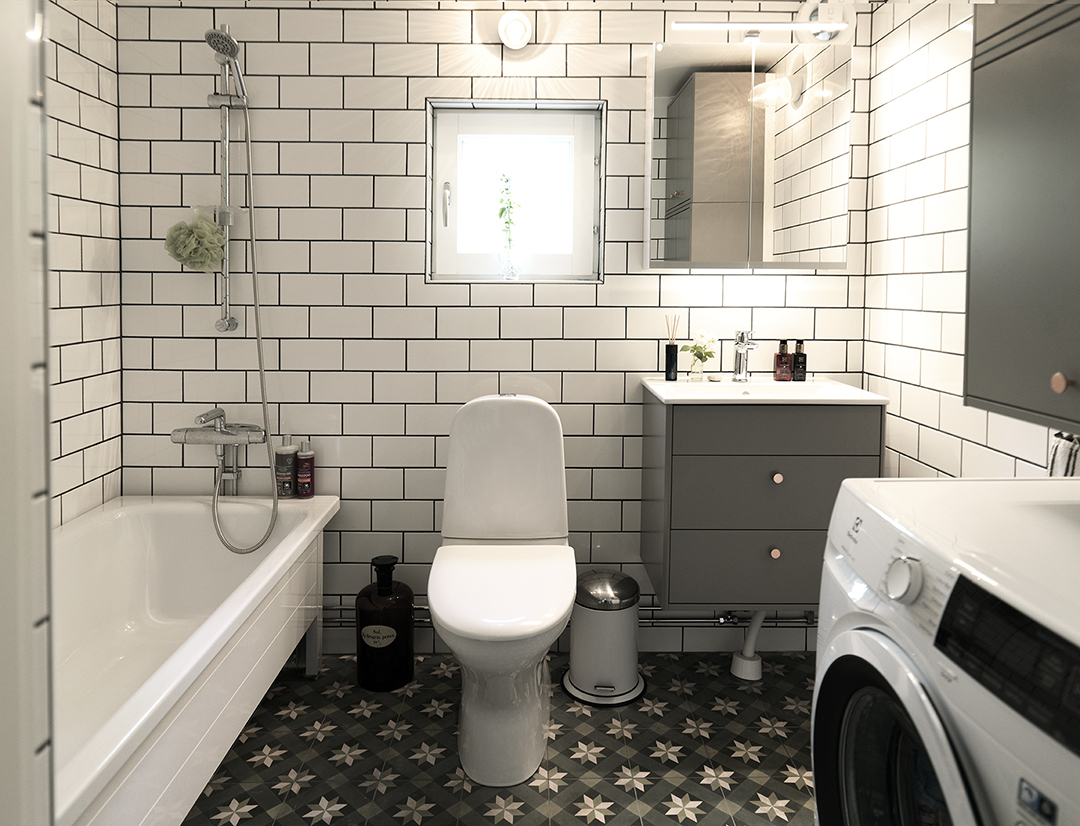 The crofter's cottage that got its own WC
The distinguishing feature of traditional agricultural labourers' residences in Sweden during the 19th century, was that the people who lived there, lived in an elongated wing. They all look pretty much like this: the entrance is at one end, leading directly into a kitchen, followed by a common area and then a single bedroom where once upon a time the whole family slept together to keep warm. With a simple, external extension – see picture – Marcus and Joakim added an excellent little bathroom to their respective wings.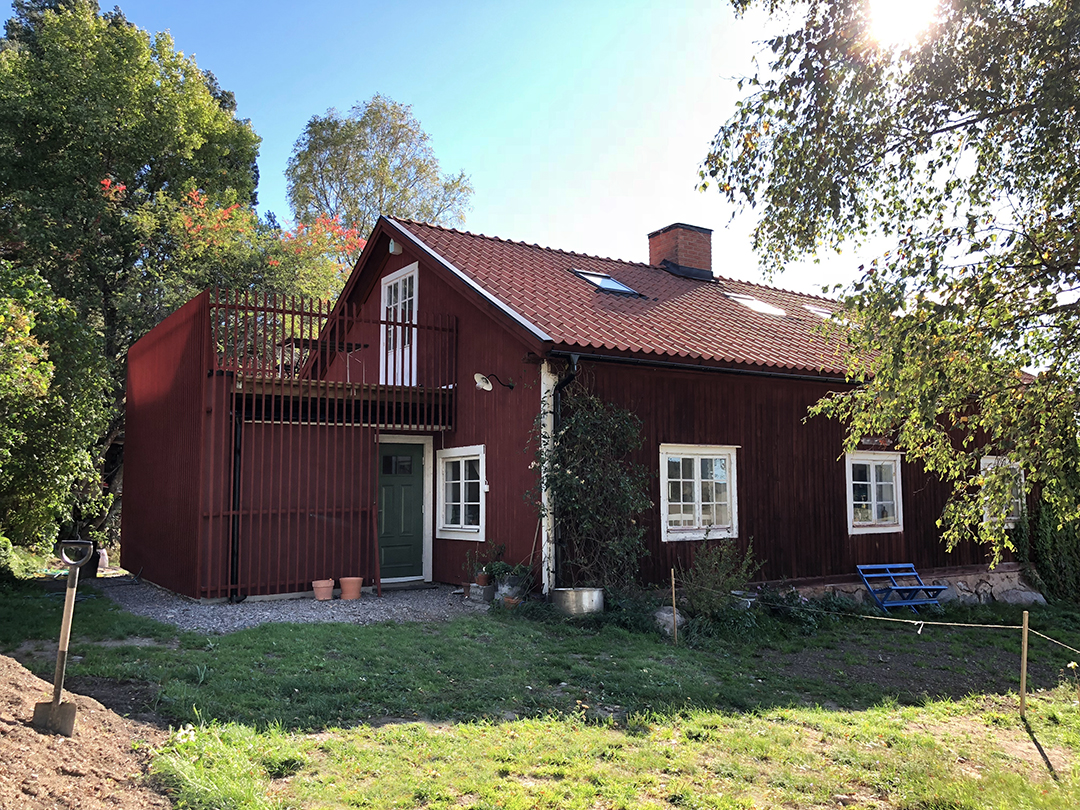 Marcus chose white and grey
This is the story of two brothers who inherited a labourers' residence in Vallentuna, just outside Stockholm, Sweden. And who added a smart extension that provided each of their families with their own WC.
The bathrooms are identical, but mirror images of each other. Marcus and his family chose a practical "utility look", with white tiles laid horizontally to generate an impression of breadth in the room. A bathtub with a half-front panel fills one end. Slimline grey cabinets from the Graphic range save space, and both brothers chose vanity units with built-in washbasins (also from Graphic) – another compact solution that saves space.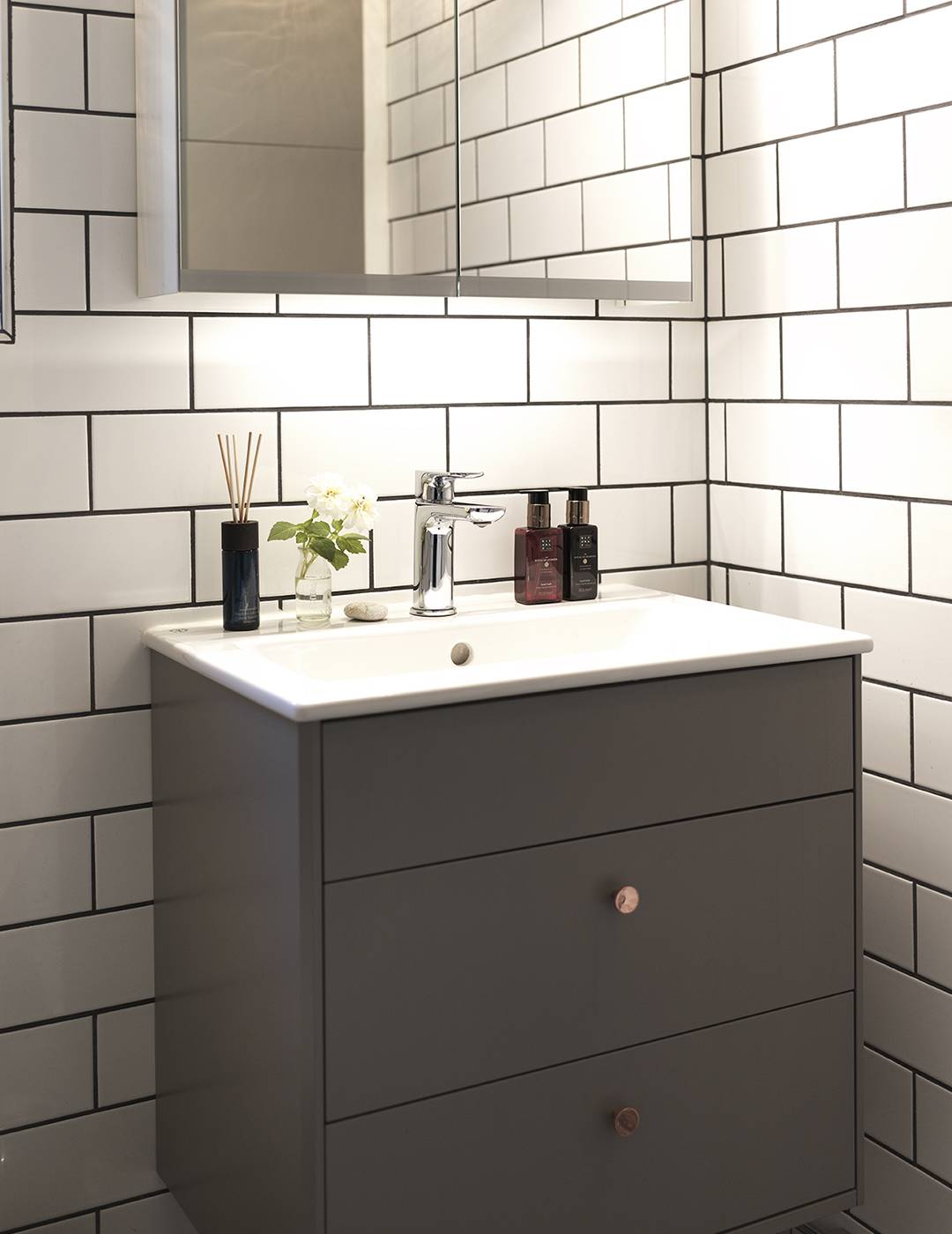 Joakim went with nostalgic colours
A hint of pink tile intermingled with green adds a warm, old-fashioned feeling to the bathroom that Joakim and his family use. The bathtub on feet and the Nautic WC with its black cover add to the retro theme, while a black Coloric bathtub mixer completes the look. Both families chose to put in a washing machine – which is top-level luxury if you look at the context…