Toilet and washbasin
Triomont -
The simplest solution for wall-mounted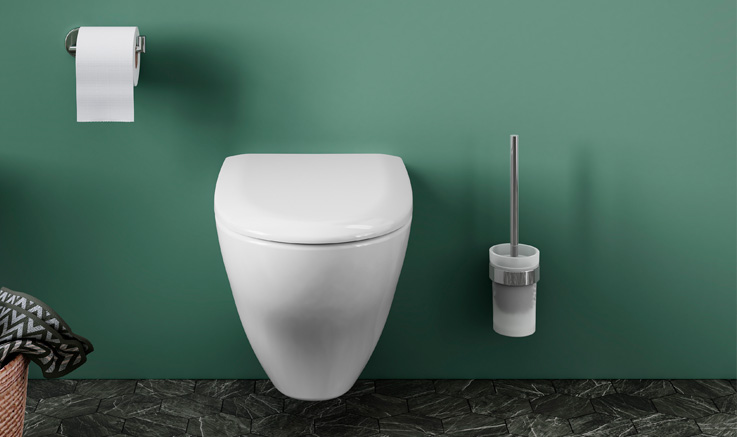 Neat, comfortable, practical and hygienic
Wall-mounted bathroom products provide a range of benefits: They allow you to take full advantage of the bathroom space, and even make the room appear larger. In addition, they are hygienic and easy to clean. If you build a half wall, you can use the top of it for storage or as pure decoration. There is also a fixture for installing wall-mounted washbasins. This makes it simple for you to carry out a neat, stable installation without having to reinforce the walls. And with the wall-fitted drain connection, almost all the pipework will be hidden from view.
Wall mounted in all bathrooms
Are you dreaming of a bathroom with wall-mounted porcelain? Triomont is a system from Gustavsberg that will make it quick and easy for you to bring your dream to life. Triomont is simple to install and suits most bathrooms – there is no need for costly renovation work, and you can even install it in corners or small spaces with a minimum of surface loss. In fact, all you need is at least 14 cm of depth to a wall to accommodate the fixture.
Drag the slider on the picture to see Triomont behind the wall.
14 cm is all you need for a wall hung toilet
The fixture is just 380 mm wide, which means it fits neatly into corners and compact spaces, and special brackets are available to make corner mounting even easier. Thanks to the slim dimensions, the fixture is suitable for walls with a centre-to-centre stud distance of 450 mm. Four wall brackets are included in the delivery so there is no need for you to drill into the floor. The distance between the bolts for fixing the wall-mounted toilet in place is 180 or 230 mm to accommodate different models.
Widest range of wall-mounted toilets
Triomont fixtures can be used for all wall-mounted toilets from Gustavsberg and from Villeroy & Boch. There are toilets for small bathrooms, as well as models designed especially for children, for tall, short and plus size people, and for people with physical disabilities. We supply the largest range of wall-mounted toilets on the market, making it easy for you to make the best choice for you.
Easy wall-mounted installation
Wall-mounted toilet with internal cistern - All wall-mounted toilets from Gustavsberg and Villeroy & Boch can be used with the Triomont fixture. This allows you to choose from a wide variety of designs, and covers many special needs as well.
Wall-mounted washbasin - Neat installation with a minimum of visible pipes. Suits all washbasins with a bolt distance (centre to centre) of up to 280 mm.
Wall-.mounted toilet with external - Suits wall-mounted toilets (with external cistern) with a bolt distance of 180 or 230 mm.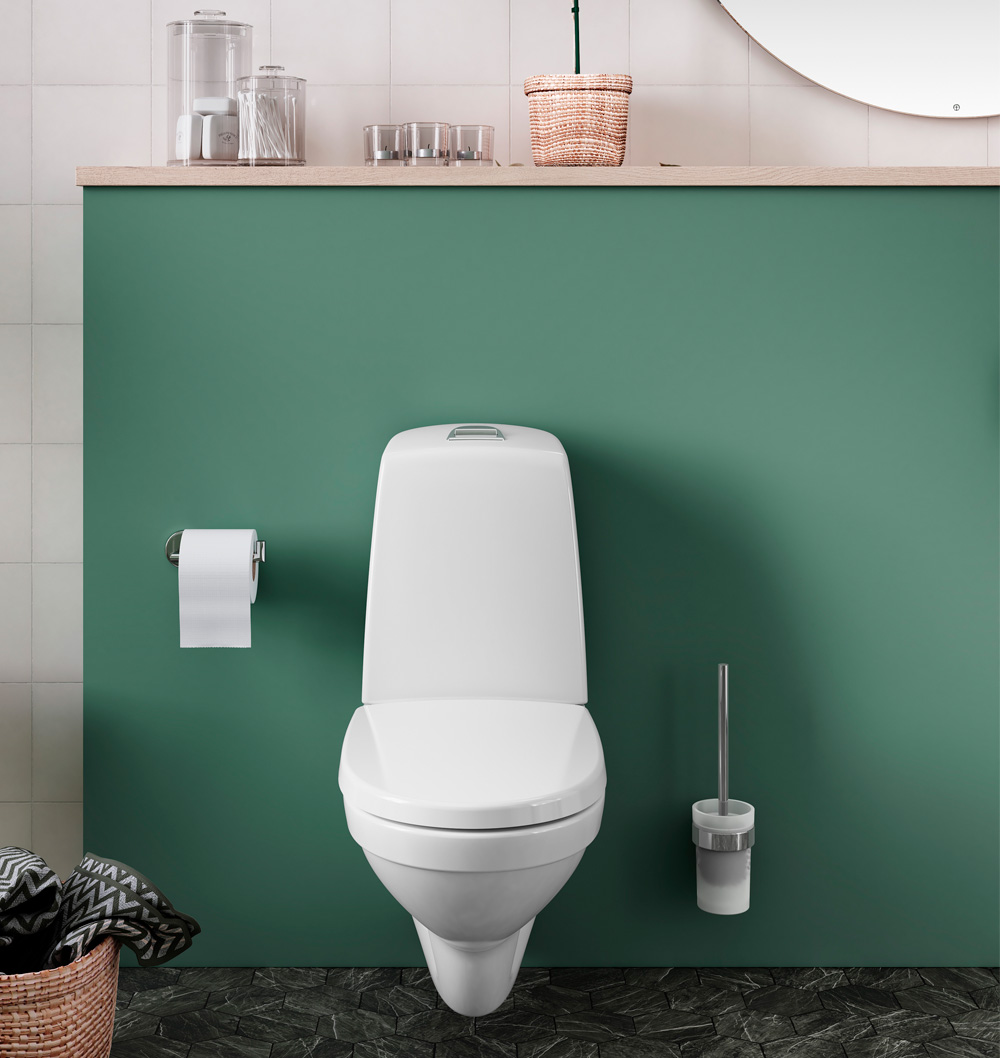 Flush neatly, flush smartly
Control panels in a variety of models and materials make it easy for you to find a style that matches your taste and bathroom layout. You can choose between wall-mounted and top-mounted panels, and there is even a pneumatic version. Or why not choose the latest model, which is sensor controlled and therefore touch-free. It is the control panel that determines whether you can have a single or dual flush.
Full control with a finely designed app
The Gustavsberg app makes it easy to chance the sensor-controlled flush settings via your mobile phone or tablet. For example, you can choose to have the toilet "wake up" when you approach, or flush when you walk away. This is naturally a fantastic solution for public settings – and for home environments, where some family members may be careless or a bit forgetful ...
You can also define and adjust automatic flushing at set intervals. The app also lets you control the flush button light settings. LED lighting opens the door to every colour choice imaginable! The app is found where apps are available - it is called Gustavsberg Triomont.
Smart symbols for smart solutions
To help you find properties that are important for your bathroom, we have created simple symbols that explain the advantages of our products.
CONCEALED FIXTURE SYSTEM
Wall fitting for concealed installation of wall-mounted toilets. Neater design, free from dirt traps, means improved hygiene and simpler cleaning.
FLEXIBLE BOLT SPACING
Flexible bolt spacing makes it possible to replace your existing wall-mounted toilet with a new model, regardless of whether the distance between the bolts on the wall is 180 or 230 mm.
SUPRAFIX
The patented Suprafix system simplifies installation of your wall-mounted toilet and cuts installation time. Built-in wall fitting for invisible installation of wall-mounted toilets.
FLEXIBLE BOLT SPACING
Flexible bolt spacing makes it possible to replace your existing wall-mounted washbasin with a new model, regardless of whether the distance between the bolts on the wall is 280 or 350 mm.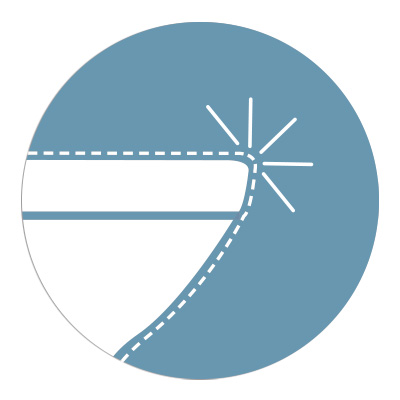 CERAMICPLUS = C+
Ceramicplus surface treatment provides the porcelain with a dirtrepellent surface that prevents the accumulation of limescale and dirt. Ceramicplus is also good for the environment, as it means that you can use a milder detergent and less of it.
HYGIENIC FLUSH
Smarter flushing for improved hygiene and easier cleaning. The innovative design with open rim and smooth surfaces eliminates all potential dirt traps.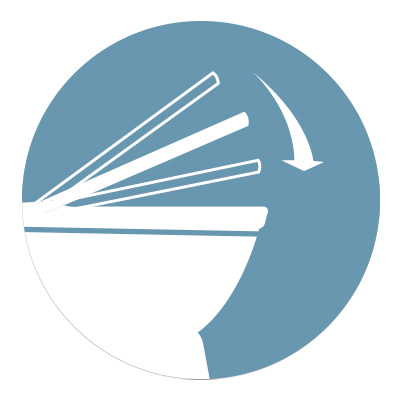 SOFT CLOSE
The damper that is built into the seat to ensure that it can be lowered gently and quietly. The damper has no direct contact with the porcelain, which facilitates cleaning and makes the seat more hygienic.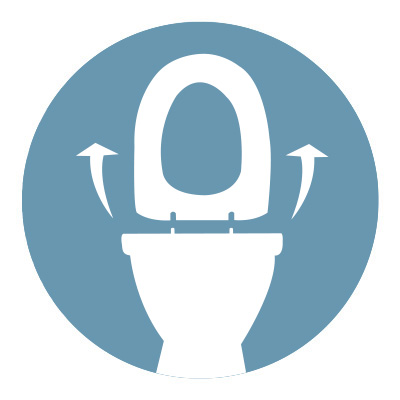 QUICK RELEASE
With quick-release functionality, you can remove the toilet seat from the bowl easily and without tools. The seat and toilet can then be cleaned separately, which is both simpler and more hygienic.
Why does life so often play out in the bathroom?
Could it be because it's the only room in the house where it is permitted to lock the door behind you? Or could it quite simply have to do with an innate love of warmth, water and bare skin?
Here is everything you need to make the most of memorable moments in your own bathroom.