8 things to think about when buying a bathtub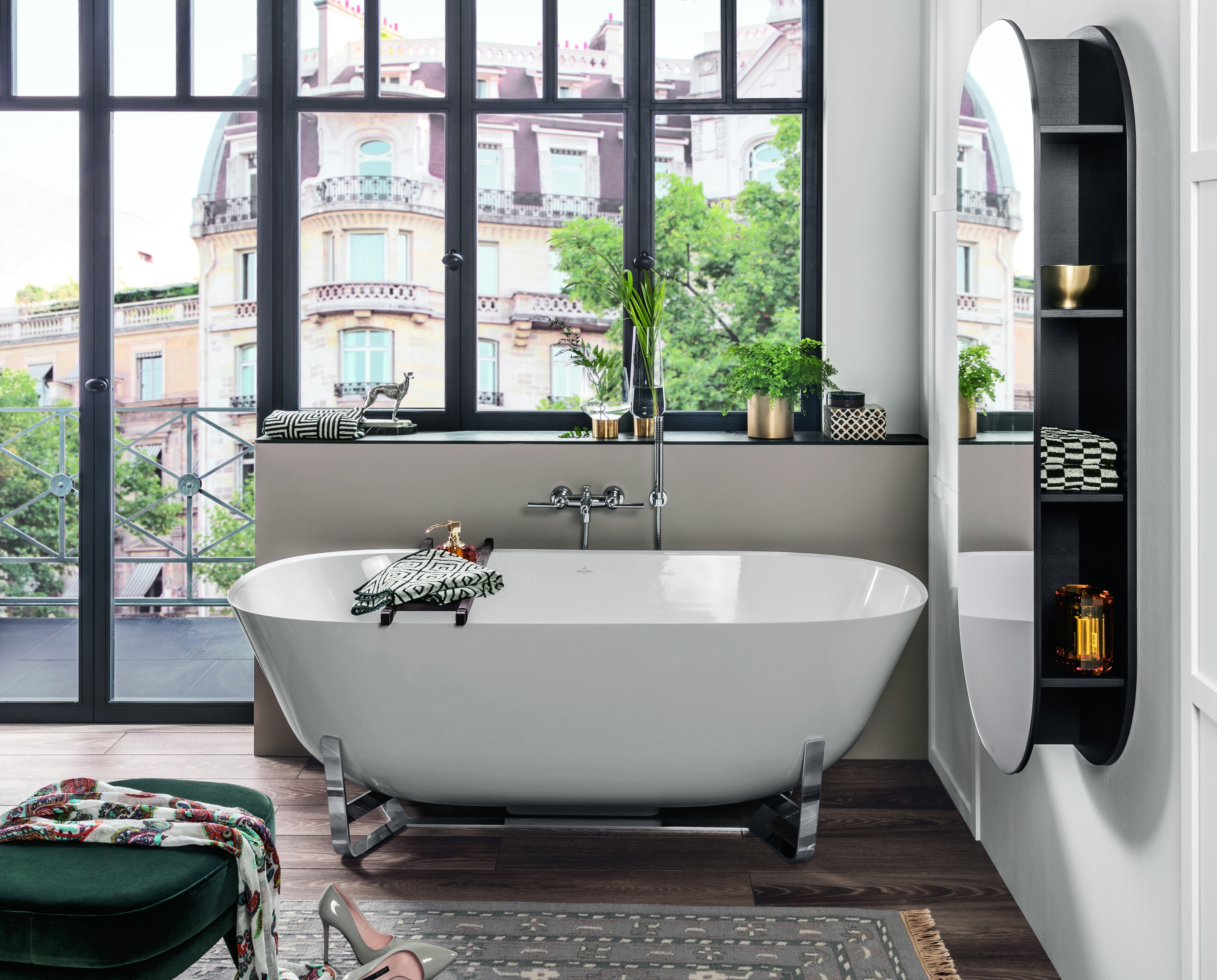 With all due respect to a refreshing shower, nothing beats the "near-spa experience" of slipping into the bathroom, shutting the door and gliding gently into the embrace of a tub filled with piping hot, luxuriously scented water. If you have a bathtub, of course. Fredrik Leander is Product Manager for bathtubs and bathroom furniture at Gustavsberg. Here are his expert tips for what to look for once you have decided to install a bathtub.
1. Do you have room?
This is the first thing you need to establish, according to Fredrik. A lot of houses have quite small bathrooms, and a tub takes up a lot of space. So measure carefully to make sure you actually have room for a tub.
2. Shower options?
If space is tight, you will also want to take a shower in your bathtub. This means choosing a tub where you can stand up and shower.
Good to know: You can have an anti-slip surface applied to a section of the bottom of the bathtub; this is a great way to avoid accidents and eliminates the need to buy an anti-slip mat as well.
3. Where do you want the bathtub?
Where is the floor drain? Can you put the tub there? And where do you want the mixer? Will the end result look like you imagined? Nowadays, bathtubs are available in all lengths, shapes and sizes. The one you choose naturally depends on your personal preferences and taste – as well as on what you plan to use it for.
Good to know: "Lion paws" are often not adjustable, so they are not a good choice if your bathroom floor is not completely level. If the bathroom floor is uneven, you should choose adjustable feet to ensure the tub stays level.
4. Who will be using the tub?
Are there children or elderly people in your household? If so, make sure the tub is easy to enter and exit if it is likely to be used regularly. At the same time, you want a tub that is deep enough for the water to immerse your body completely. Bathtubs are normally 40–45 cm deep.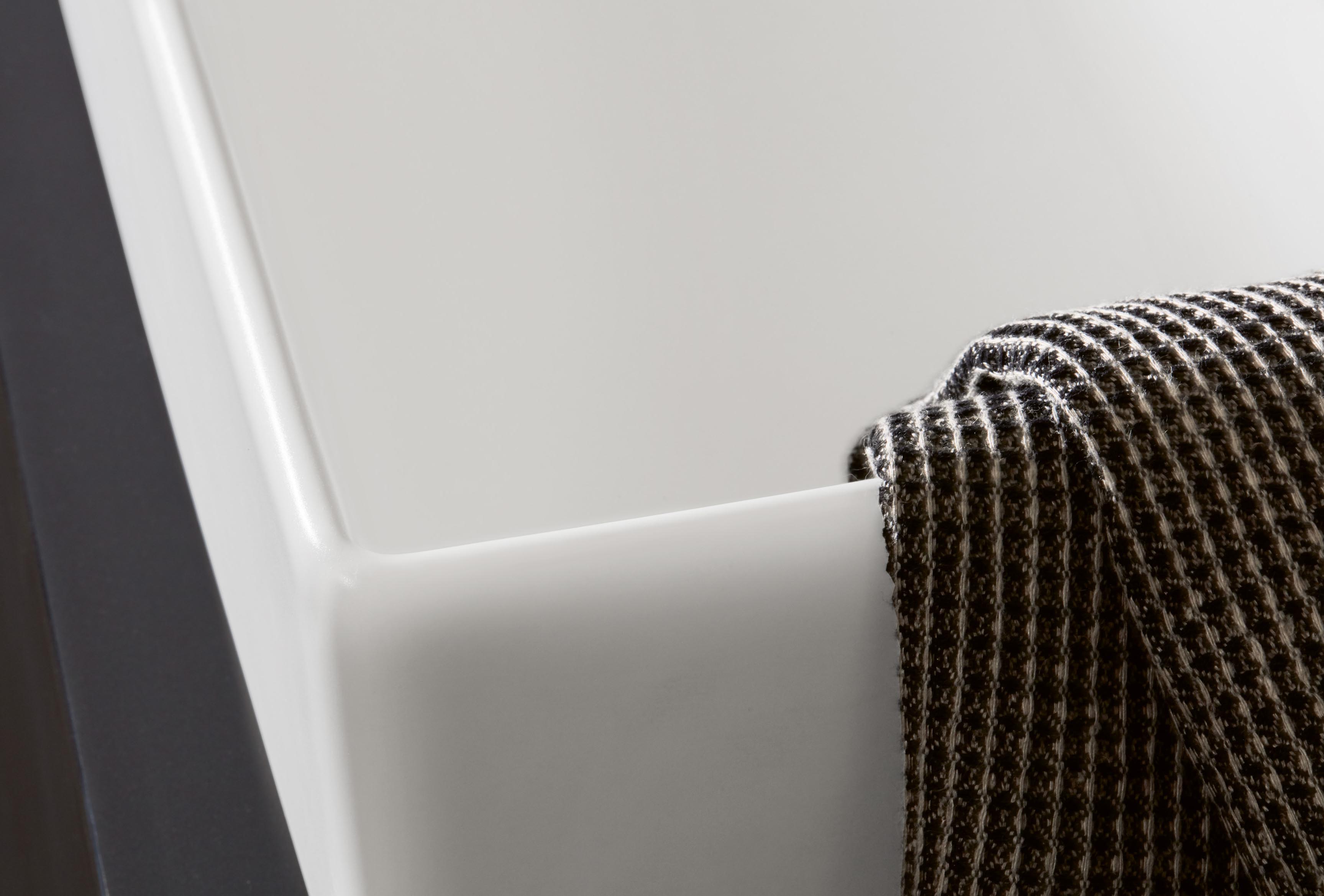 5. Which material?
Bathtubs come in a variety of materials. The conventional choice is steel and enamel, which is an extremely scratch- and knock-resistant combination. The fact that it is so durable means it is ideal for tubs that are used often.
Composite material – such as acrylic or cast marble – is a more modern material that retains the heat for longer. This material also makes it possible to produce tubs in more unusual shapes, but they tend to be less robust than steel tubs.
Good to know: If you choose a steel and enamel tub, you can often choose a surface treatment that repels dirt and water as an optional extra. This makes it easier to keep the tub clean and also helps reduce the amount of cleaning agent you have to use.
6. Built-in or free-standing?
A built-in bathtub becomes an integral part of the bathroom, while a free-standing tub is easy to install. It looks great to build in a bathtub, but it requires a lot of work and there are a number of regulations that have to be followed. For example, bathtubs that are tiled in must be fitted with overfill protection. So make sure that the work is done properly. A bathtub holds a lot of water, and if it overflows and floods it can lead to a tricky insurance situation.
Bathrooms can also look good if they are feature tubs that are positioned away from the walls, closer to the centre of the room. (If you ask, Fredrik Leander he recommends that we should all "be a little more daring"). However, this can be an awkward, impractical option if your bathroom is only small.
7. Appearance of the bathtub
While it is usual to choose a white bathtub, or perhaps a black one, there are many other colours to choose from.
8. With or without bubbles?
As a whirlpool bath is a machine, it is more complex – both to install and to look after. It is essential that you have it installed correctly, so employ a qualified electrician to do the electrical work. It is also important to make sure it is easy to clean the system, because it can become really dirty. Systems are available that use air to blow out all the residual water, preventing it from forming pools and gathering impurities. "You get what you pay for," concludes Fredrik.