Maximum storage in your own style
Bathroom collection - Graphic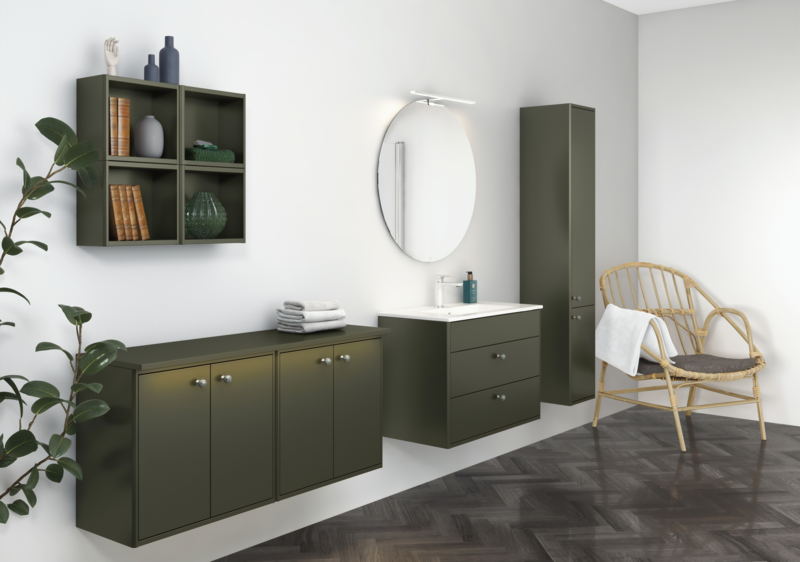 Popular Graphic in new lovely green color
Graphic is a pretty and more compact bathroom furniture than many others on the market. The series is built by several different modules which with ease can be combined to maximize the storage space in your bathroom. You choose if the bathroom is going to be green or if you just want a colored spot combined with a furnishing in white or gray. Choose freely for your taste, space and storage needs.
Bathroom furniture with personality
Bathroom storage that is both neat and practical. Graphic bathroom furniture lets you create flexible solutions by combining different storage modules to suit your storage needs.
The best about Graphic
Free up space in your bathroom
Smart bathroom storage
Flexible modules, easy to combine

The bathroom furniture with a classical expression and modern details that stand the test of time.
Graphic bathroom furniture adapts to match the space you have and provide maximum storage.
Small details, smart solutions
Plenty of bathroom storage in limited space. Free up bathroom space.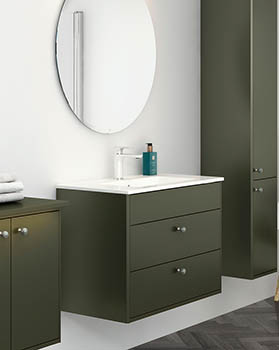 Entire assortment - Graphic