The surface treatment CeramicPlus
CeramicPlus - cleaner porcelain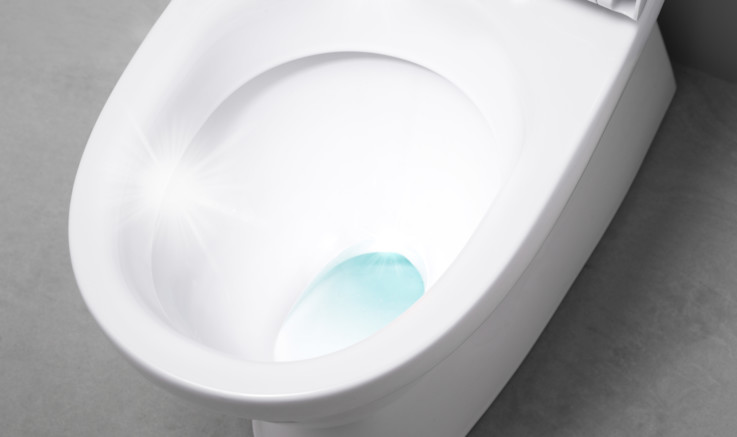 3 times cleaner with СeramicPlus (С+)
Improved hygiene with surfaces free from bacteria and dirt
The surfaces stay pristine for longer and are easier to clean
Minimises the use of cleaning agents
What is CeramicPlus?
CeramicPlus is a surface treatment that improves the natural hygienic properties of the porcelain. The treatment makes the porcelain surface both oleophobic (grease/oil-repellent) and hydrophobic (water-repellent), thus ensuring that the entire porcelain surface is dirt-repellent. The mechanism behind the dirt-repellent function is as follows: less dirt adheres to the surface because the water forms droplets on it, which carry dirt and limescale with them as they run off. Any dirt that does manage to adhere - on a horizontal surface, for example - does not form a strong bond and is simpler to wipe off than on a standard porcelain surface.
You need only 10% of the usual amount of detergent when you clean - which naturally benefits the environment.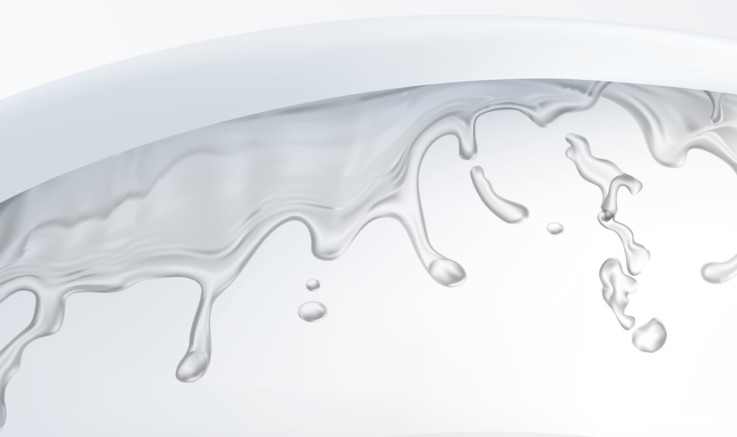 Without CeramicPlus
The water adheres and remains on the surface. Limescale deposits have time to build up and dirt sticks firmly.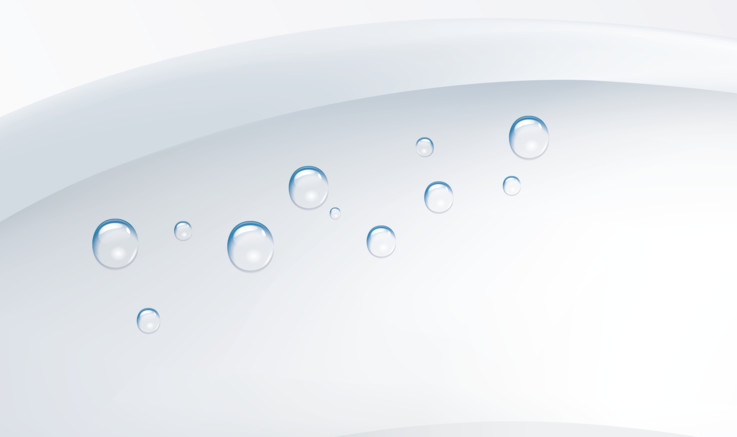 With CeramicPlus
The water forms droplets that run off – taking limescale and dirt with them. Any deposits that do manage to form are simple to wipe away.
Our products with CeramicPlus
We at Gustavsberg have a wide range of surface treatment CeramicPlus in the series Artic, Estetic, Logic, and Nautic.
For more information about which products are available with CeramicPlus, click the button below.