Furnish and style your bathroom with simple means
Renovating a bathroom from scratch can be a comprehensive undertaking. But there are a number little tricks – both practical and sensual – that can take life in the bathroom to a whole new level.

Here are some tips for how to style and furnish your bathroom with simple means.
Pimp your bathroom with patina
A bathroom must always be clean and fresh, but not everything in it must necessarily be brand new. Old wood, burnished brass and intricate details break up the modern look and create a bathroom with more soul. Don't underestimate the value of the smallest components: handles, knobs, hooks, etc. They all influence life in the bathroom.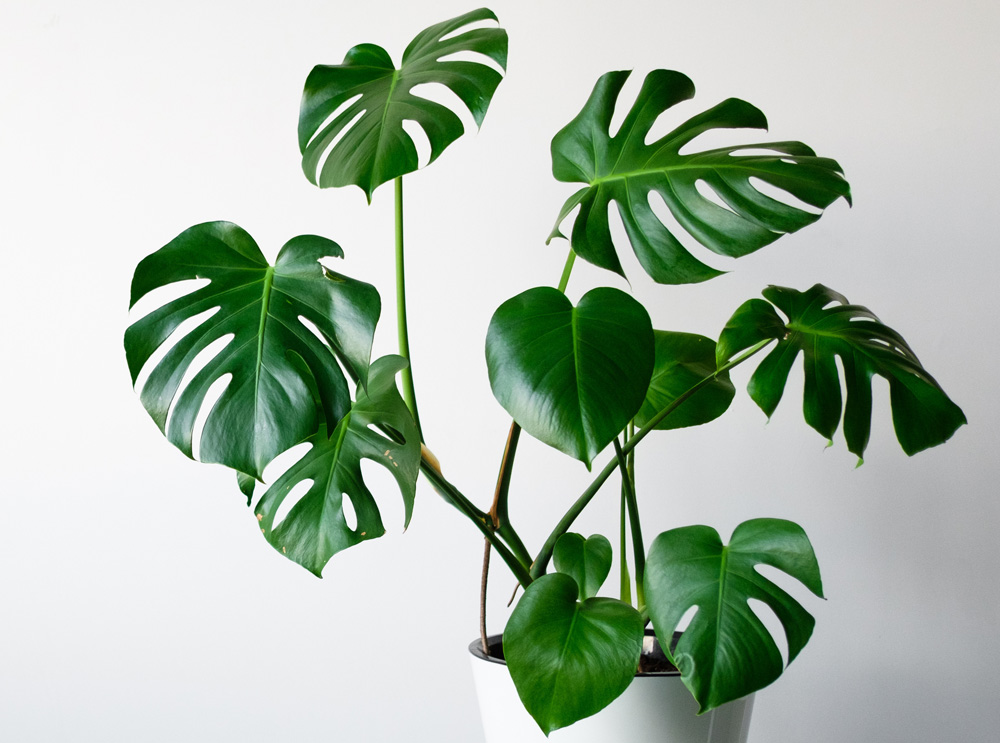 Add some greenery to your bathroom
Living plants boost well-being and brighten up any room, including the bathroom. To cut down on the maintenance, you can spruce up your bathroom with attractive twigs and/or dried flowers, but there are many living plants that thrive in dark, humid environments. Visit your local flower shop for inspiration and advice.
Renovate the tile joins
Tiles and porcelain are both materials with long service lives and the capacity to remain looking fresh for decades. However, the grouted joins often start to age after a few years. Cleaning or changing the colour of the grouted joins is a relatively simple and inexpensive way to freshen up your bathroom. If you want to restyle the overall impression, you can try a livelier colour than what you had before. Cleaning agents and/or paints are available from your nearest tile store, while instruction videos are readily available on YouTube.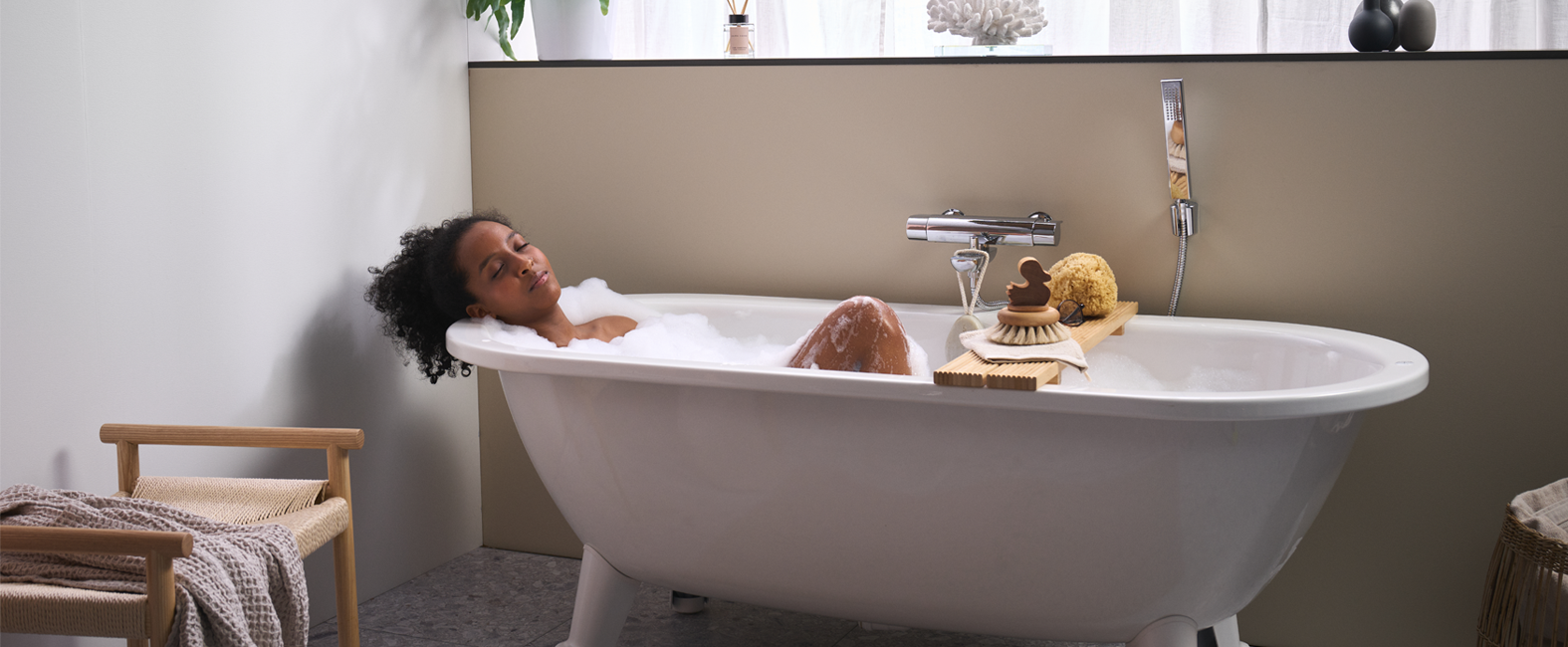 Home spa – bathroom with added luxury
One prominent furnishing trend at the moment is to view your bathroom as a "home spa". You can create a delightful atmosphere in even small bathrooms through the judicious application of scented candles and atmospheric music (see below). A heated bathroom floor is ideal for yoga, and many cultures consider the washing room an ideal place for relaxed meetings. You set the boundaries yourself.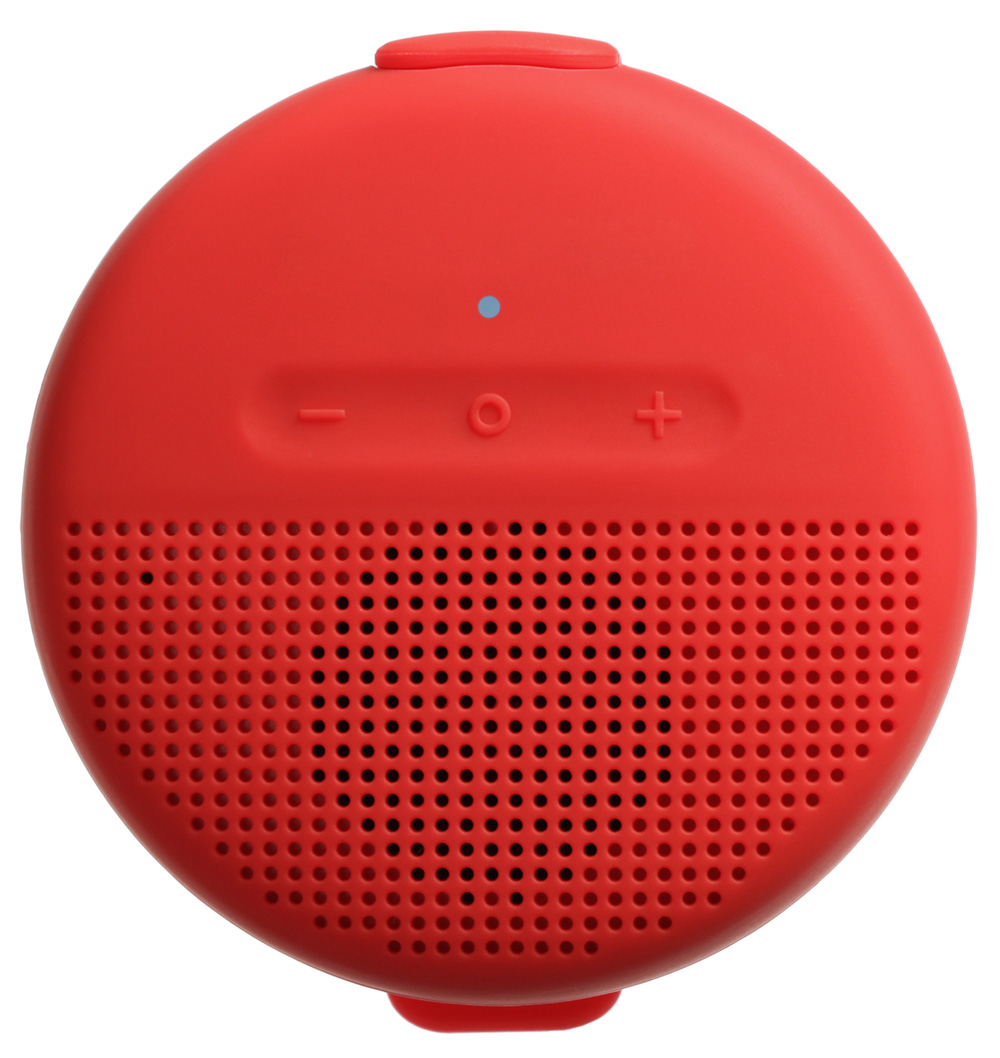 Bring music into your bathroom
If you already have a wireless system in your home, it is simple to bring music into your bathroom. All you need is an active loudspeaker (i.e. a speaker with its own amplifier, connected to the electricity supply), which you place somewhere in the bathroom away from sources of water and splashes. If you want to take things a little further, there are numerous online stores that stock a range of waterproof Bluetooth loudspeakers.
Furnish your bathroom with natural materials
Luxurious, natural materials work well in most bathroom environments, making life in a functional bathroom a little snugger, more aesthetic and enjoyable. Choose materials with care when styling your bathroom in your individual taste: attractive woods, linen, bamboo, jute, woven baskets, and so on. There are all kinds of wonderful materials and furnishings to choose from.
Replace yellowed silicone
Silicone has a tendency to fade to yellow in time. And yellow – or even mould-flecked – silicone can make an entire bathroom look and feel shabby. The solution for a halfway gifted DIY-enthusiast is to remove the old silicone and replace it with a new application. There are plenty of instruction videos and tips to be found on YouTube.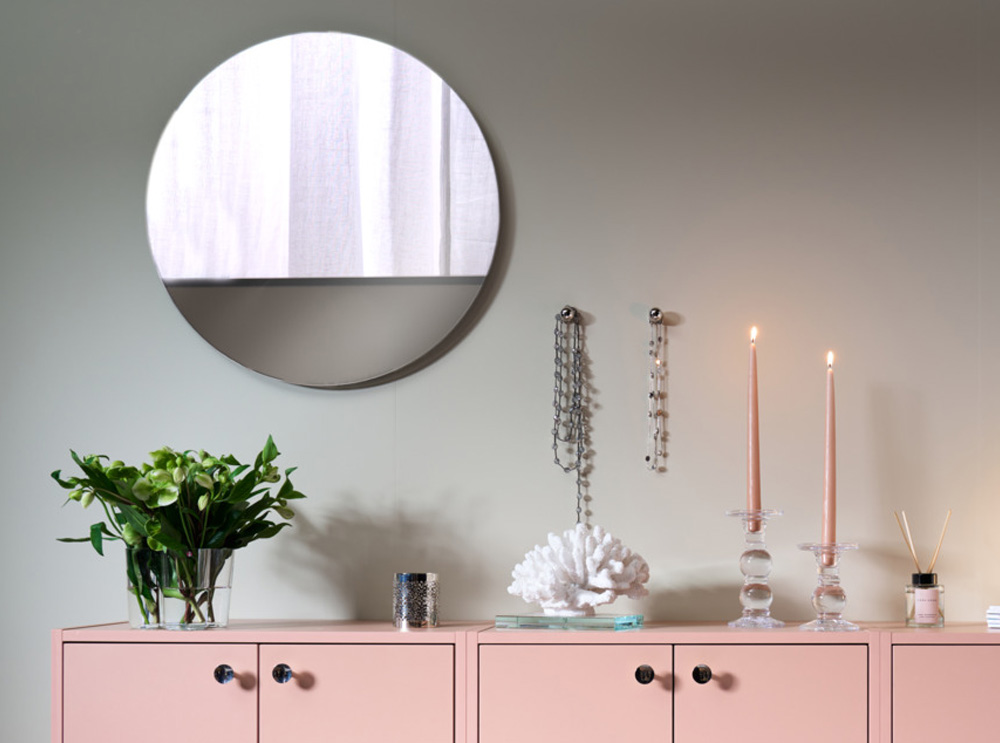 Pimp your bathroom with a new mirror
The bathroom mirror is a strategically important item of furniture in the home. The standard solution in most bathroom is a top cabinet with a single mirror door and some kind of lighting. Period. But there are all kinds of attractive and functional variations of this particular piece of furniture: a mirror with practical and atmospheric backlighting, for example. Gustavsberg stocks a wide range of bathroom mirrors and bathroom cabinets packed with smart details.
Hang the WC on the wall
As long as the wall-mounted WC is connected to the existing drain and the surrounding surfaces are kept intact, you can install this yourself. Triomont is the name of a smart solution from Gustavsberg that makes it easy – and less space-intensive – to install a wall-mounted WC. In fact, 14 cm of free space in front of the wall is all you need.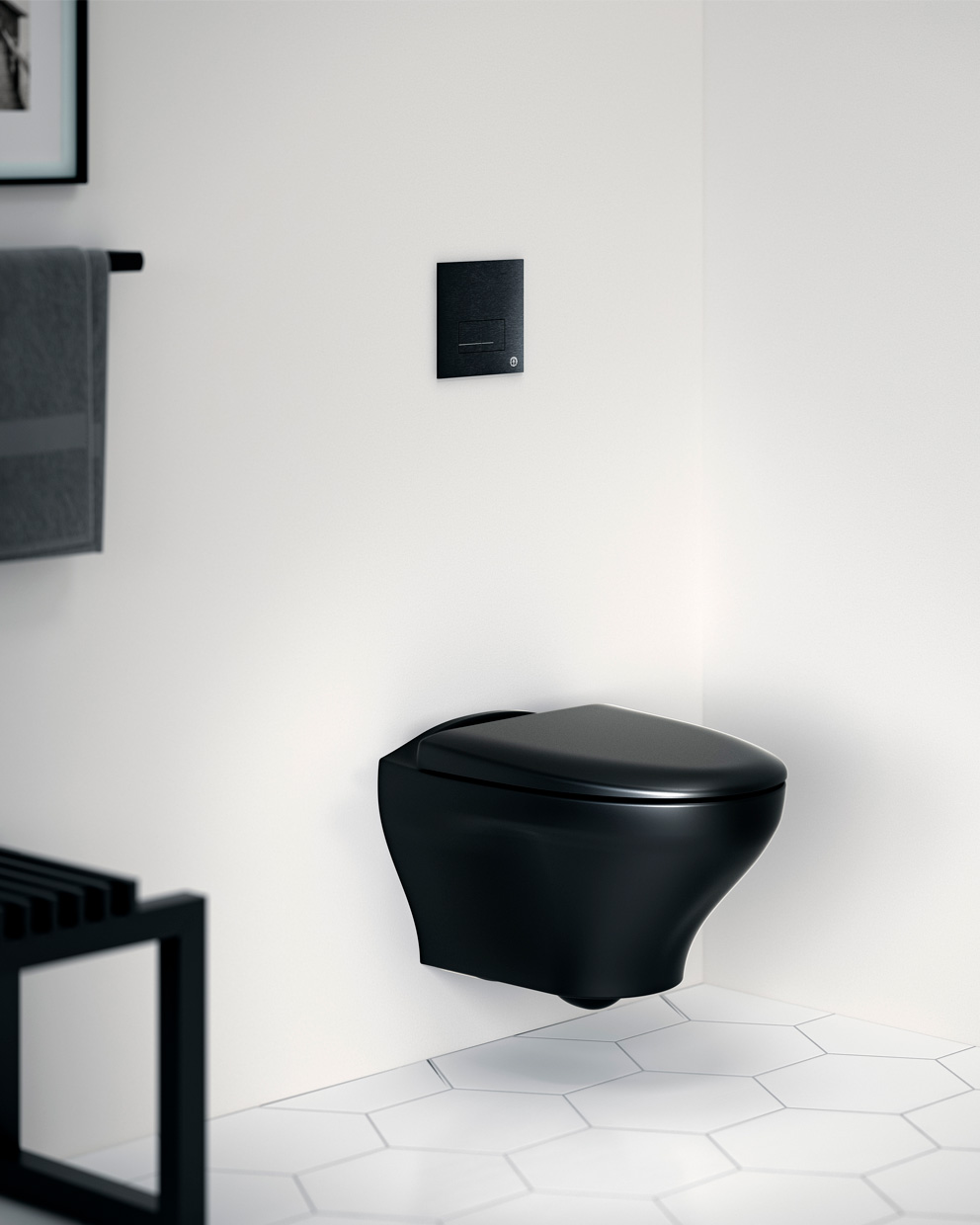 Easy changes that make a difference in the bathroom
Find bathroom furnishings at flea markets
There's no rule against furnishing your bathroom with rustic furniture, but remember that any items you choose must be made of solid wood. Ordinary particle board furniture cannot withstand the atmosphere. So choose oak or other types of wood that are better able to resist moisture. Oil the wooden furniture regularly and it will stay looking good in your bathroom for years.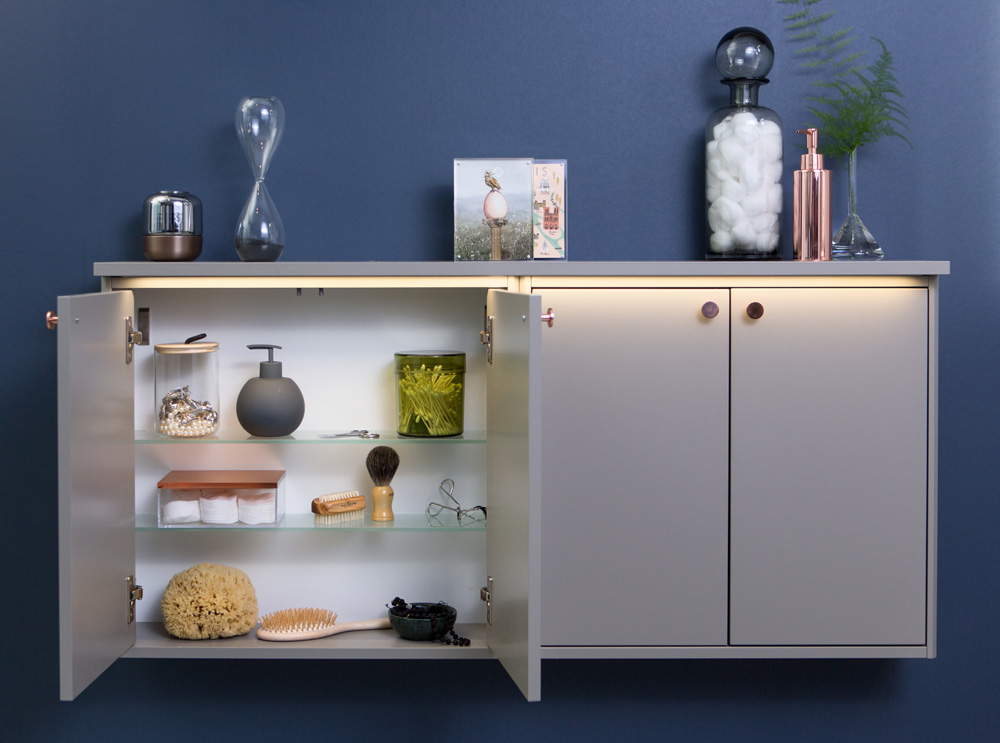 Replace your bathroom storage units
Toilets, washbasins and mixers require a little more input, but attractive new bathroom storage units are easy to buy, fit and adapt. Units from Gustavsberg make it simple to set up good storage solutions in both large and small bathrooms.
...and don't forget the simple things
The towels, shower curtain, bathroom mats and waste-paper bin all play a significant role in the overall feeling when you set up your bathroom. Even a small, inexpensive upgrade of these elements can make a big difference.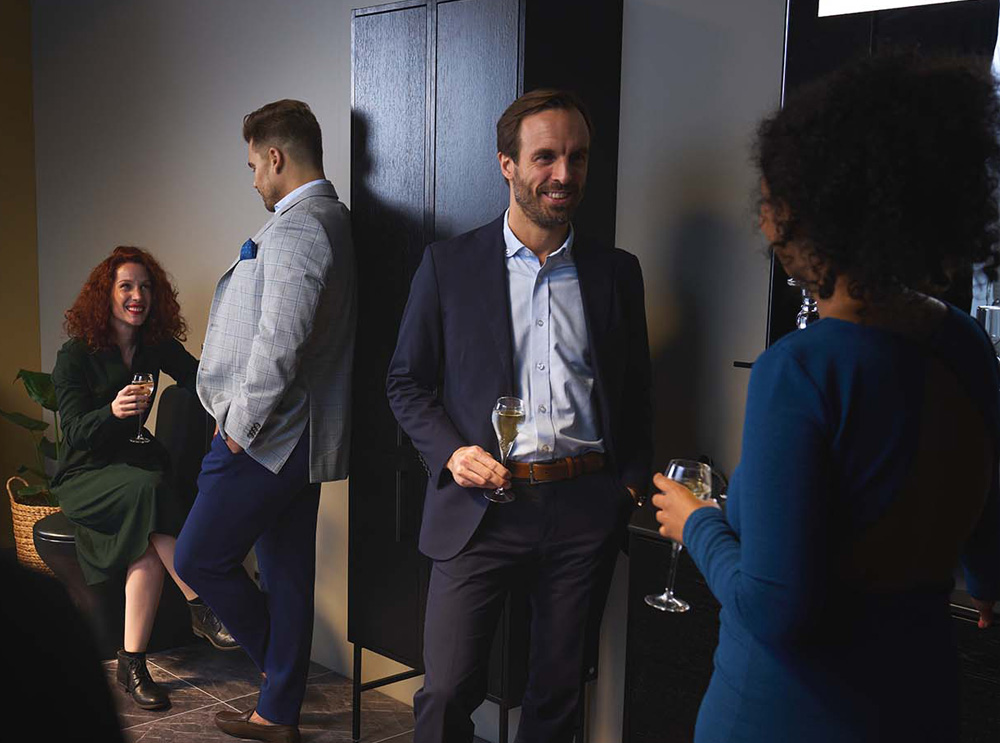 Good luck, and live life in the bathroom!