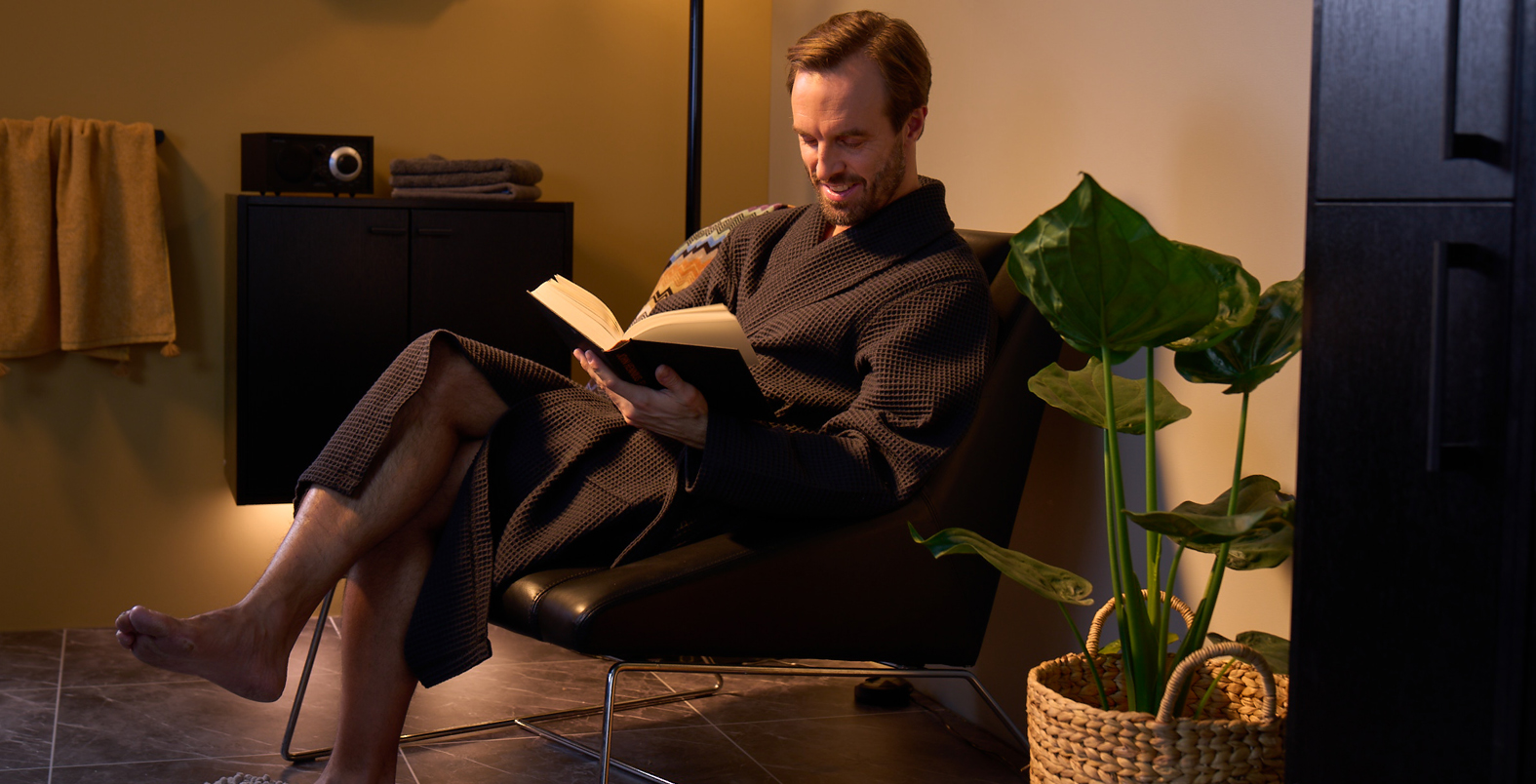 How to create an eco-friendly bathroom
Are you thinking of building or renovating a bathroom? The most important and most wonderful room in your home is also the most demanding. Which is why the bathroom is the perfect place to start if you are looking to live a more sustainable life.
Sustainability takes planning
If the costs are not to spiral out of control as the building work progresses – and if you are to keep on appreciating and enjoying your eco-friendly bathroom for as many years as possible – think through every detail in advance. From everyday economy and function to practical matters such as cleaning.
Use our bathroom planner to draw up your new bathroom.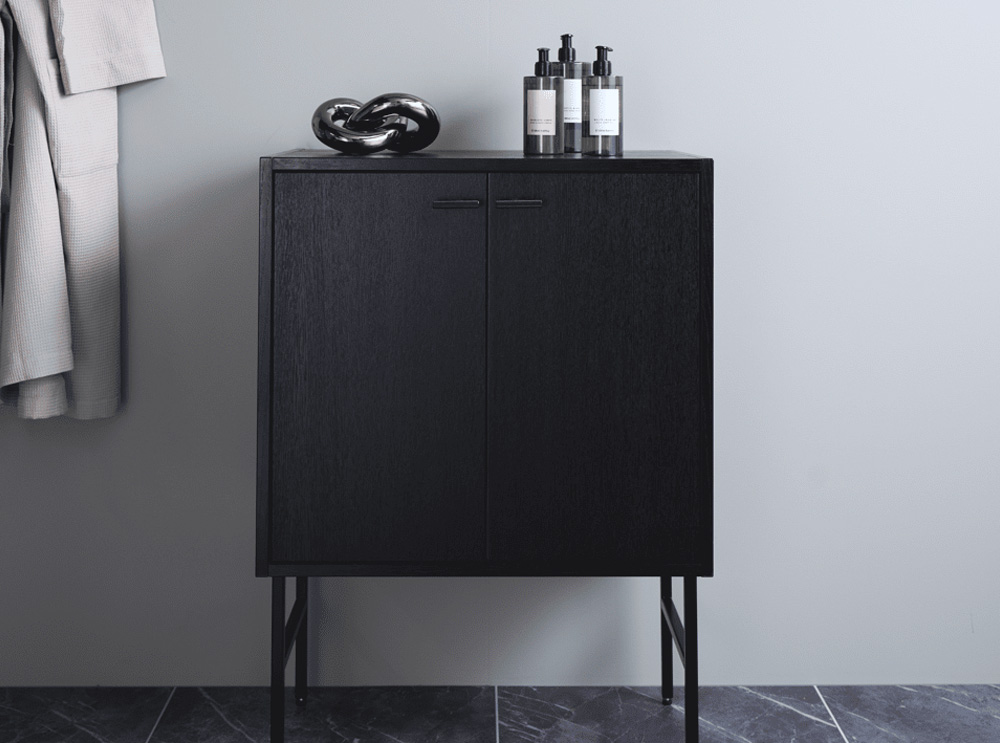 High quality translates into an eco-friendly bathroom
"Use once and throw it away" is never a sustainable solution. Good quality costs a little more but pays dividends in the long term – high-quality bathroom furniture designed to withstand humid environments, for example. You must, of course, also be happy with how the products look and the feeling they inspire for as many years as possible. So choose timeless colours, timeless design and timeless material. Gustavsberg products are high-quality products with a chic Scandinavian design idiom.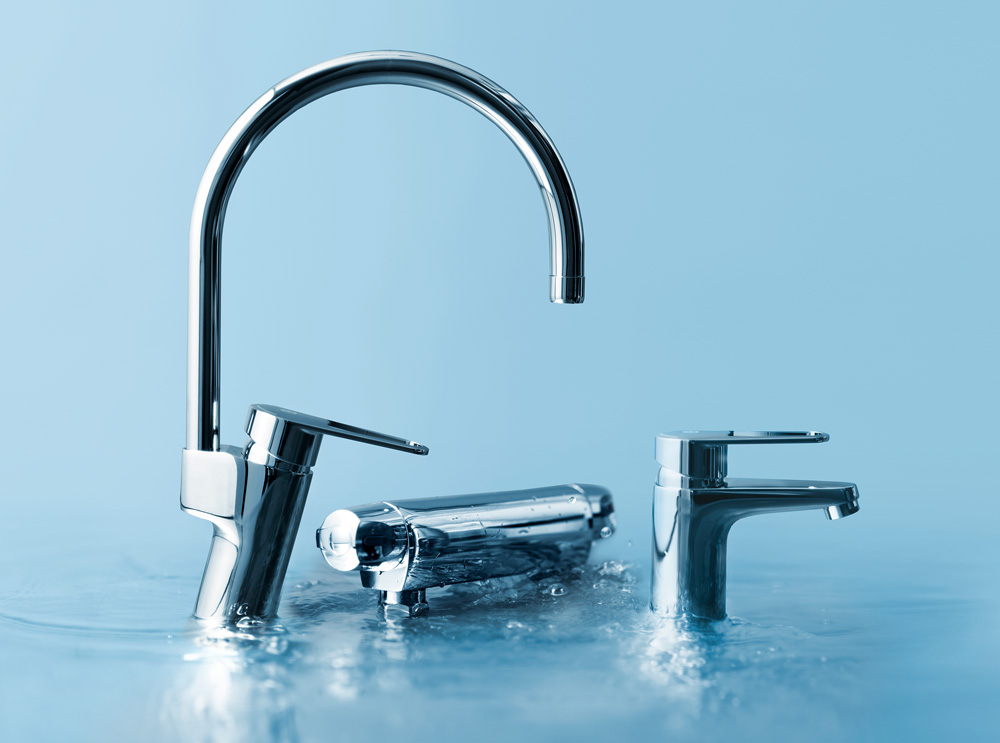 Our economy-flow mixers
Simply installing economy-flow mixers from Gustavsberg will help you save up to 30 percent on water heating and up to 45 percent on water consumption, without it affecting your level of luxury in the bathroom. This applies equally to washbasin and shower mixers – and to kitchen mixers while you're at it. Reducing your consumption of water and energy means living a more sustainable life, to the benefit of the planet – and to your wallet.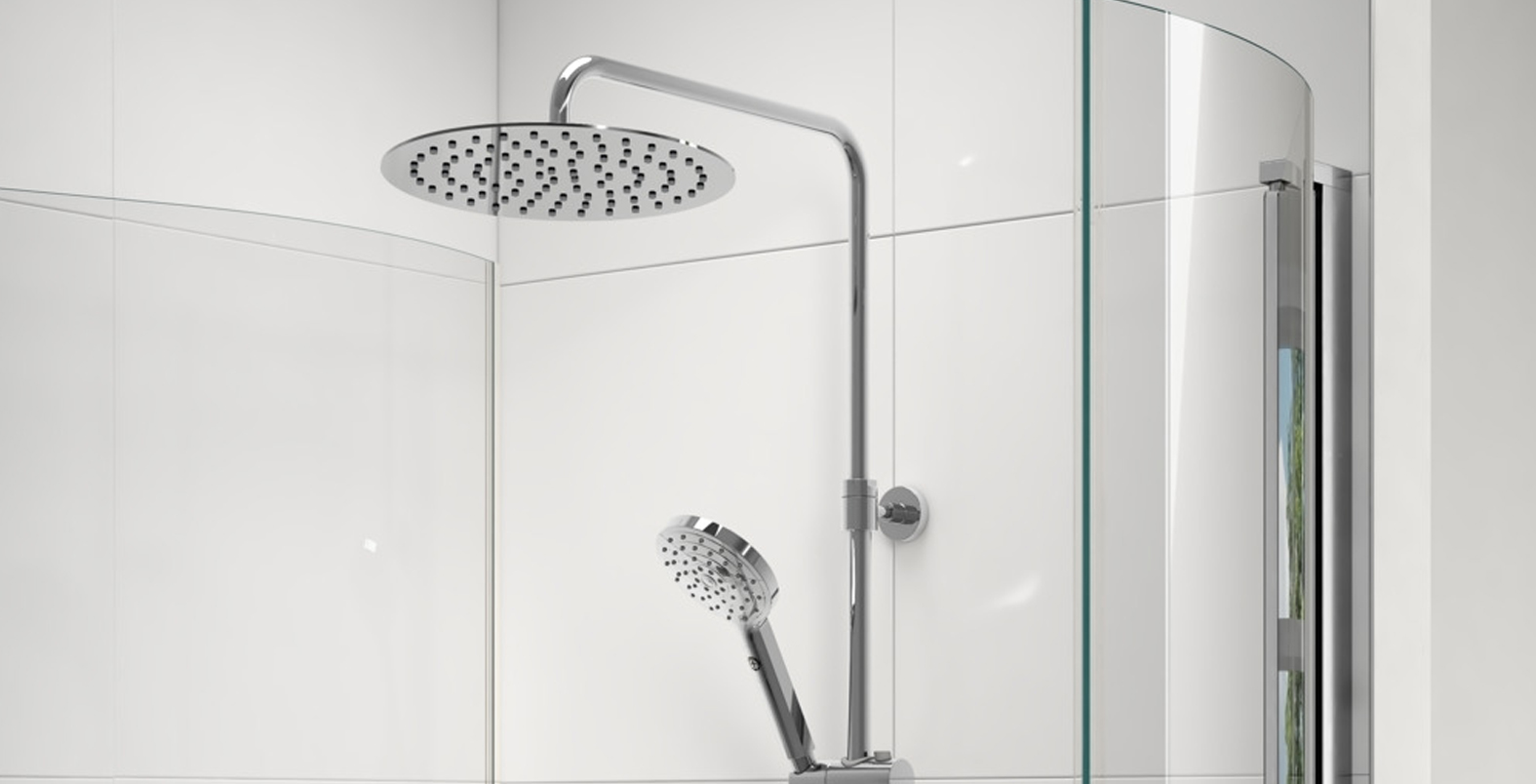 Live more sustainably – with a smarter shower
The shower consumes most water in the bathroom and has a major impact on your energy consumption. Our economy-flow showers reduce your water consumption by maximising water efficiency – while providing the same delightful shower experience.
Choose an economy-flush WC
Even if your bathroom was built as recently as in the 1990s, your toilet probably uses 6–9 litres of water every time you flush. That is twice as much as any WC from Gustavsberg.
Live sustainably in your bathroom; hints:
Enjoy the wonderful hot water in your new bathroom, but remember to turn off the water when you're not using it.
Sort at source: You will naturally accumulate a lot of plastic packaging and other waste in your bathroom. Make sure to sort the different materials at source. And keep an eye out for brands that use recycled packaging and eco-friendly products.
Pull out the plugs. A lot of electrical devices consume electricity even when they are not in use.
Put in a waste paper basket, for everything you don't flush down the toilet.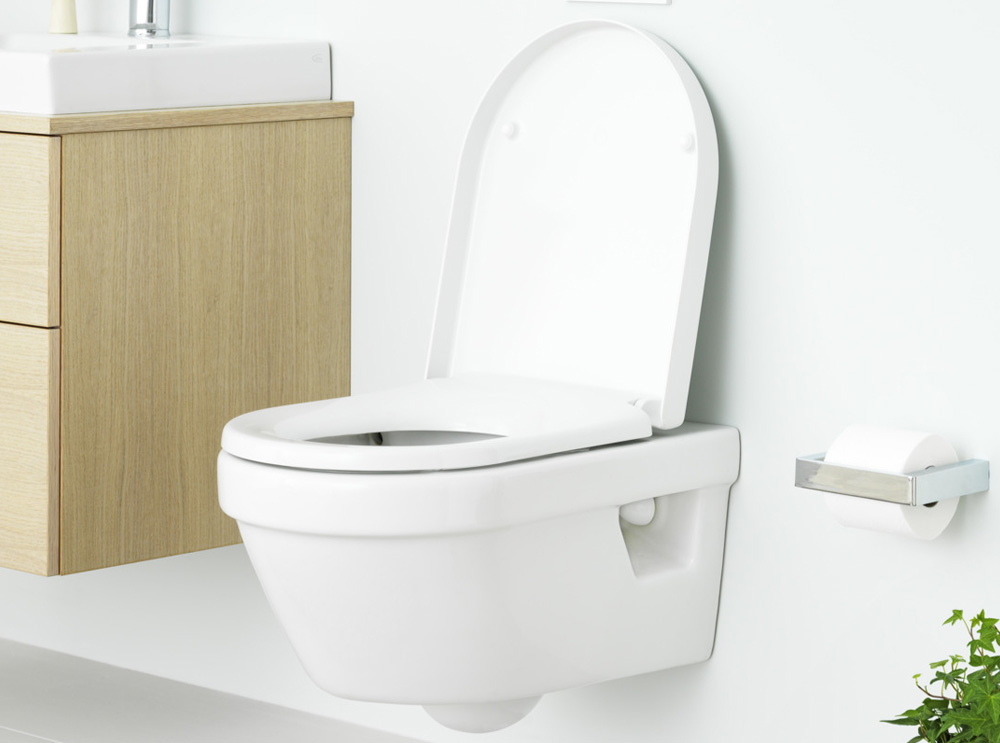 Clean and hygienic is sustainable
In order to keep functioning smoothly throughout a long, sustainable service life, your bathroom products need to be properly maintained. If they are simple to clean, this will naturally reduce the need to clean them – which, in turn, reduces the need for strong, corrosive chemicals that adversely affect the environment. Two good examples are Gustavsberg's C+ surface treatment that reduces the need for cleaning agents, and our Nautic WC with Hygienic Flush, which is possibly the most hygienic toilet in the world.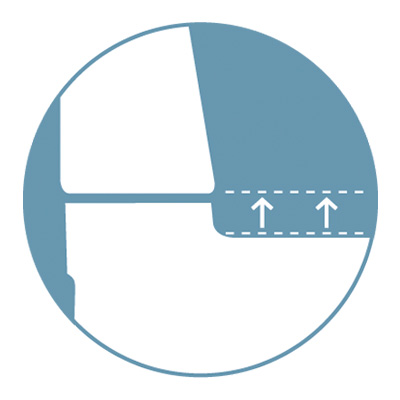 Live sustainably in the bathroom – choose Gustavsberg
We have been pioneers in the field of sustainable sanitary products since 1939 (!) and today, we are market leaders in smart bathrooms with solutions that save water, energy and money. We are also ahead of the pack when it comes to how each product is manufactured, utilised and recycled in a long-term sustainable manner.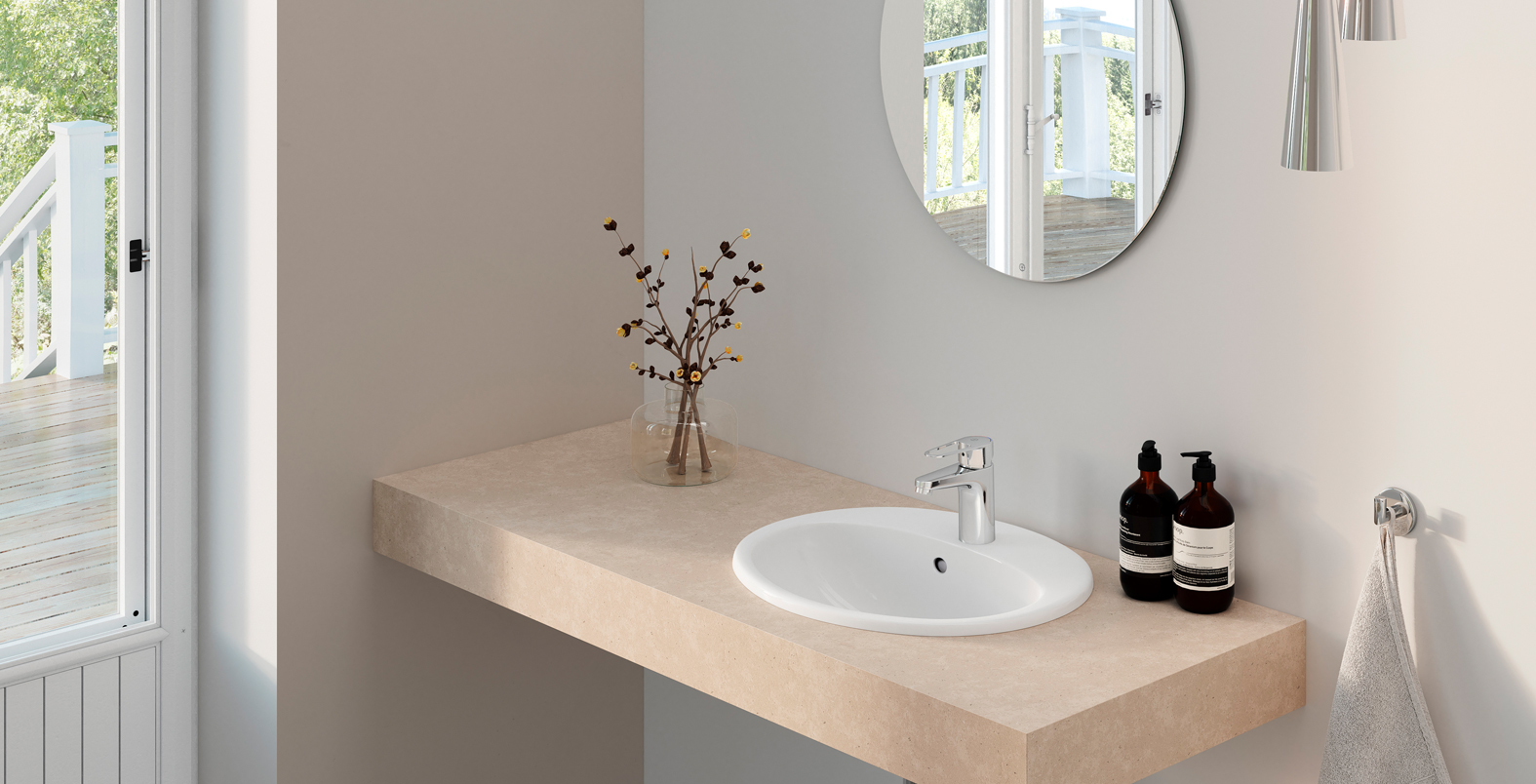 Minor updates can extend the life of the bathroom
Making major renovations from the ground up is not always necessary. There are many minor updates that can extend the life of the bathroom and give the life of the bathroom a big boost. A bathroom with a long service life is a sustainable bathroom.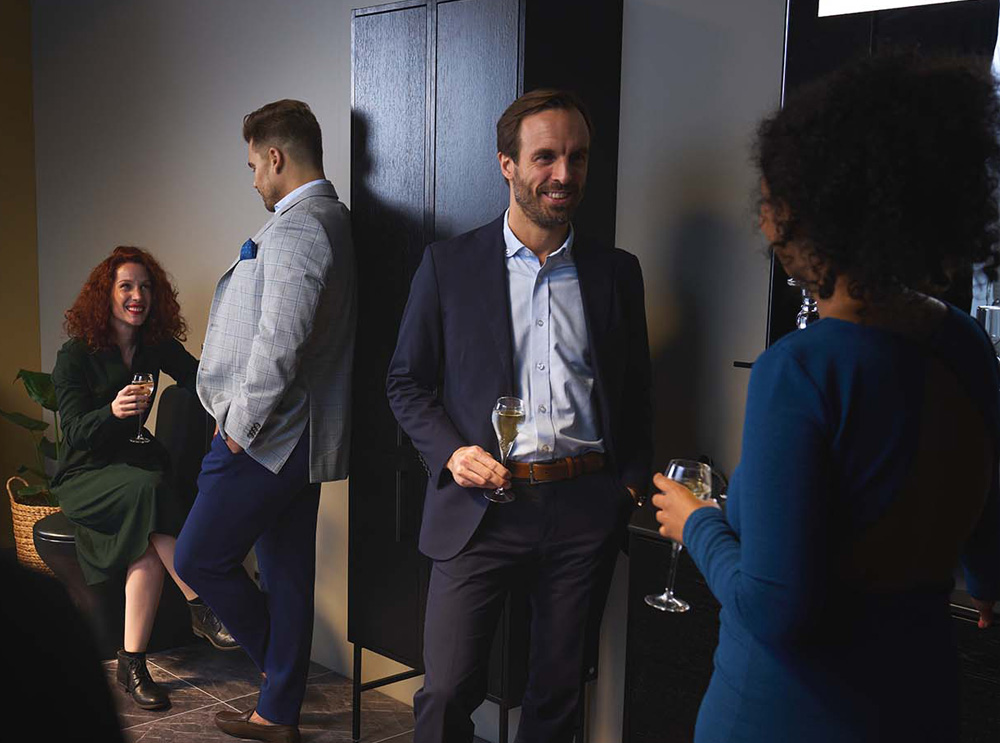 Good luck, and enjoy your new, sustainable life in your bathroom!