What is hygienic flush?
Hygienic Flush is a revolutionary flush technique that facilitates cleaning and promotes good hygiene. The flush efficiently cleans the toilet bowl, while its innovative design ensures dirt does not accumulate. Our toilet features a timeless, stylistically design and blends seamlessly into all bathrooms.
We lift our toilets to a new hygienic standard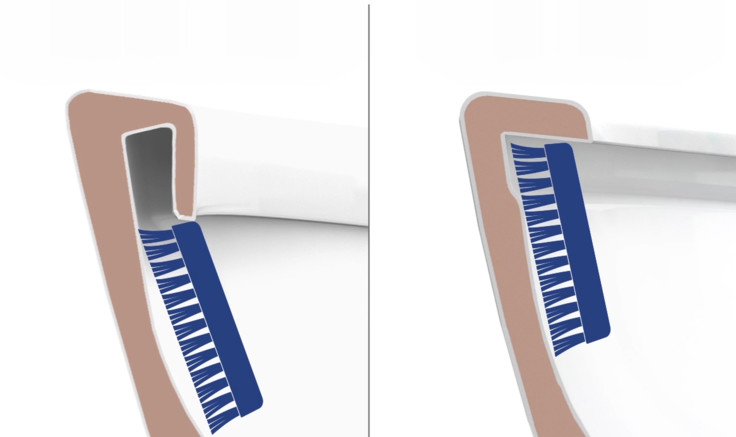 Traditional VS. Open flush rim
The open flush rim facilitates cleaning as it makes it easier to access limited areas under the flush rim. It minimizes the need for strong cleaning agents, which is kinder on the environment.
Why Hygienic Flush?
Open flush rim for maximum flushing effect
Easy to keep clean
Available in various toilet models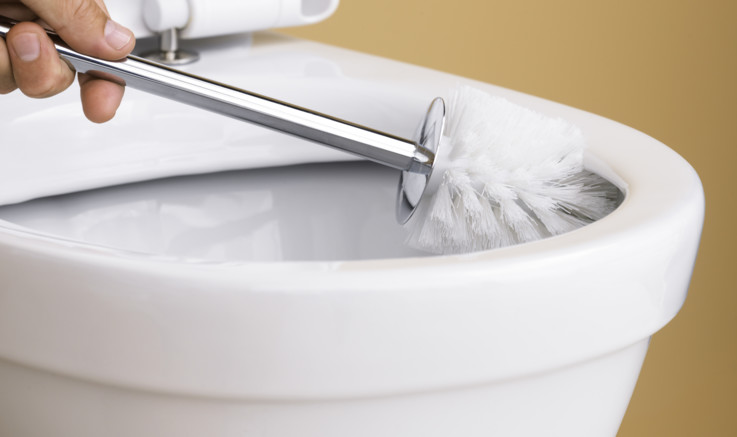 Hygienic Flush in different toilet models
Choose a Hygienic Flush model that suits you best!
Other innovations and inspiring bathrooms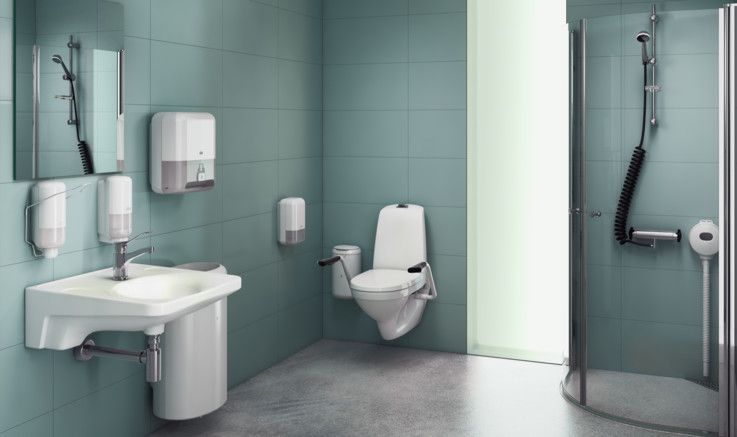 The big black bathroom
Maximise your bathroom experience with style.
A toilet for those who do no like to spend time cleaning it!
Everyone appreciates a clean and inviting bathroom - but not to spend time cleaning it. Thanks to the Hygienic Flush technique, the limited area under the flush rim can now become effectively cleaned while it also promotes good hygiene. Our toilet Nautic 1500 with Hygienic Flush has a classic look, clean design and is packed with smart features that make your life a lot easier.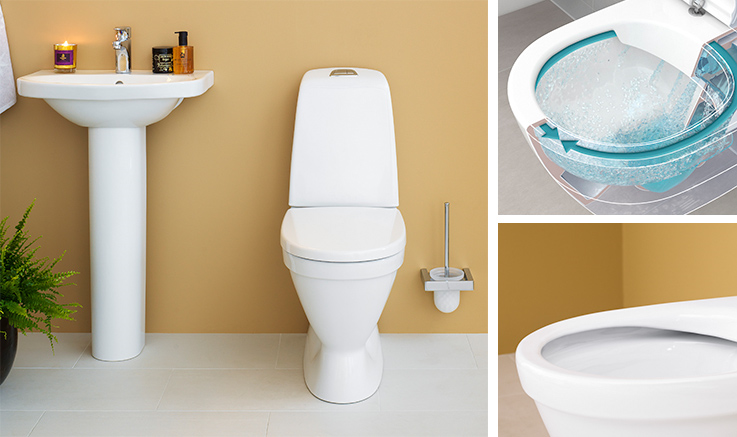 Clean fast - Clean for a longer time!
Smart functions which make the toilet Nautic 1500 with Hygienic Flush a more hygienic and easier to clean choice than others on the market.
Hygienic flush is also available in a wall hung toilet
For those who prefer a more modern and uncluttered look to your bathroom.
"Stylish design and flushing function that simply is the best on the market" Test Pilot: Sabina (Smartson)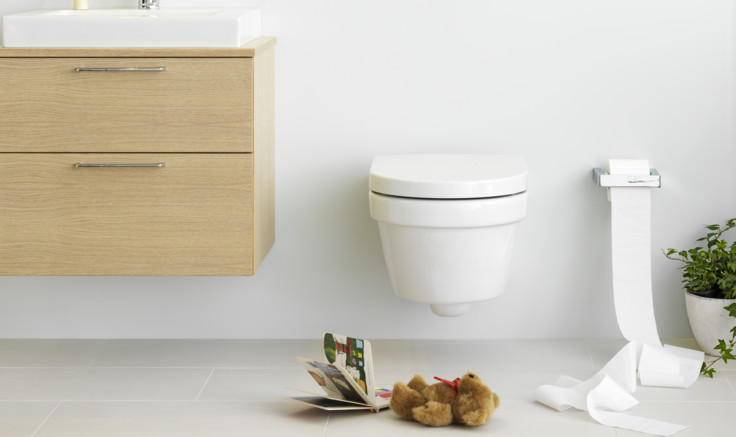 Toilet with 100% deserved recommendation!
During the spring of 2014, we let 19 people (test pilots) assemble and test our new wall-mounted toilet Hygienic Flush. Thereafter they rated our toilet as well as shared their thoughts and experience via Smartson campaign web page. The results show that 100% of the test pilots would recommend our toilet 5G84 Hygienic Flush to their friends.
Stylish design and flush function which is simply the best on the market!
I recommend this product as it lives it up to its promises. It is easy to keep clean both inside and outside. Also the installation was very simple!
It is easy to install, but it also looks great! It is a nice look and it is easy to keep clean around it.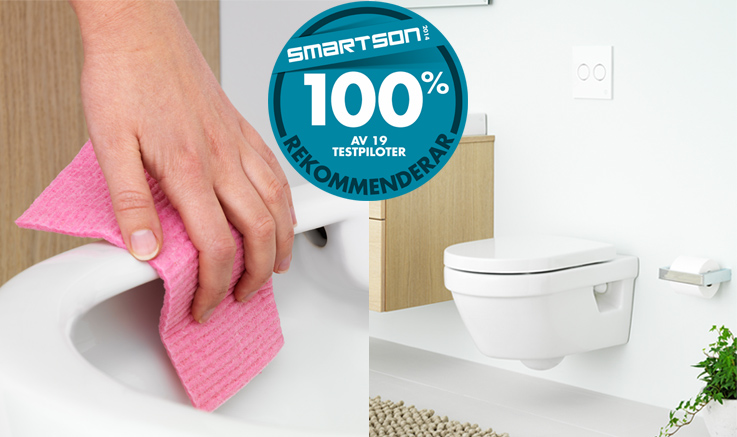 The advantages at a glance:
Ideal water flow for maximum flushing effect
Easy care (cleaned quickly and thoroughly)
Attractive and minimalist design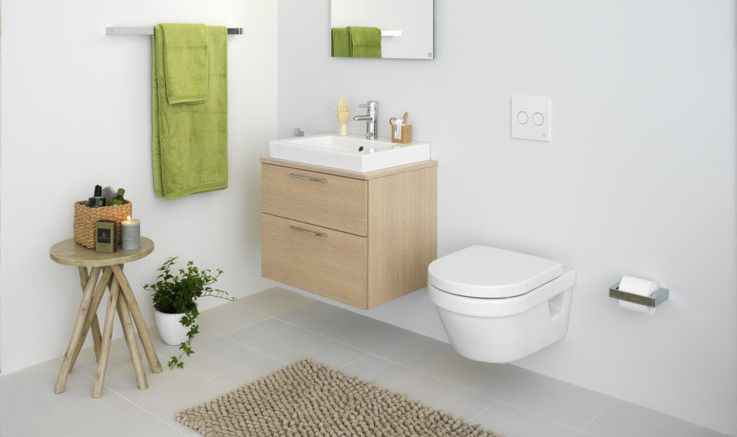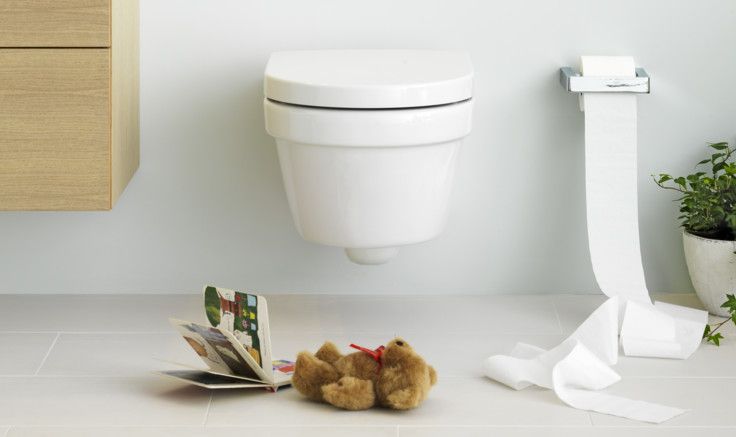 For a complete installation of your wall hung toilet - hygienic flush 5g84 needs:
1. Wall-hung toilet - Hygienic Flush 5G84
The bathroom fixture can be positioned behind a wall, behind a half wall or in a corner
Techinical information in details:
Matches all Gustavsberg fixtures
Made of hygienic, durable, tightly vitrified sanitary porcelain
Distance between bolts (centre to centre) 180 mm
Load tested to 400 kg
A variety of seats available