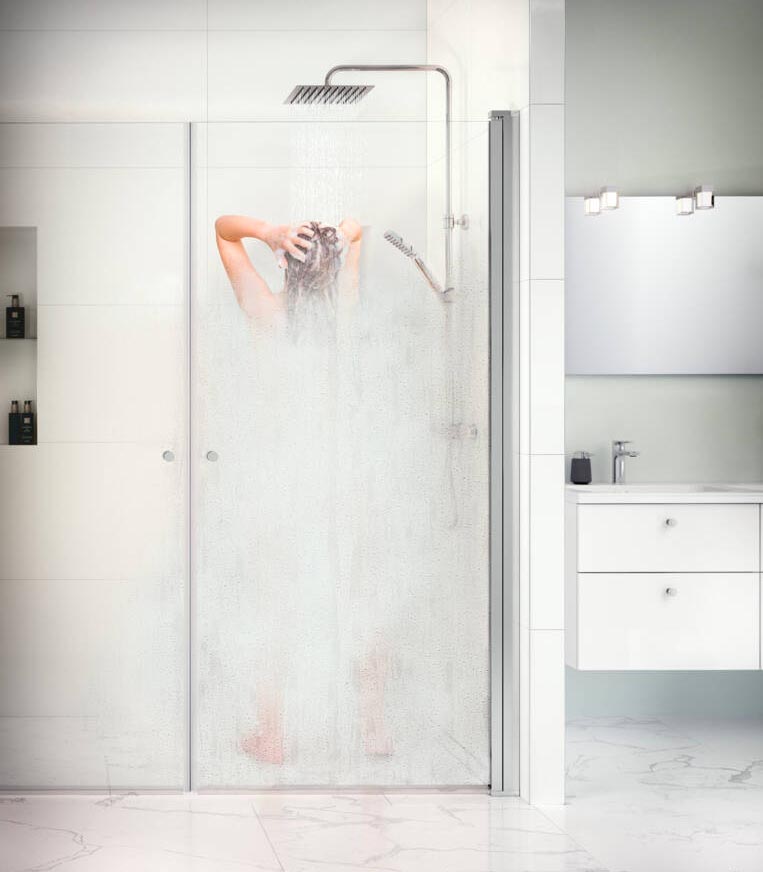 We are now launching a completely new range of simple-to-fit shower doors and walls in authentic Scandinavian design.
And in the same way as all products from Gustavsberg, the new additions are backed by our sense for quality, form and function. A dream shower with smart and flexible solutions which, in their simplicity, provide a neat lift to any bathroom. Choose between straight or rounded shower doors and walls, in multiple dimensions, opening up a host of combinations.
CHOOSE THE SOLUTION THAT SUITS YOU BEST
STRAIGHT OR ROUNDED, HINGED OR FIXED, SPACIOUS OR MINIMAL?
Installing a new shower wall requires preparation and planning because in many bathrooms, the shower corner jostles for position with the washbasin, toilet and other fittings and furnishings. In such cases, what are needed are smart and flexible solutions that take up as little space as possible.
For larger bathrooms, you can use any of the shower doors in the large, generous dimensions. Choose between straight and rounded models. Irrespective of your personal taste or how much space you have available, our shower products give you every opportunity to find a solution that matches your needs.
MIX AND MATCH
Match your new shower doors and walls with our wide range of shower mixers, shower sets and rain shower heads for a sweet, neat and functional set- up in your bathroom.
No matter whether your main interest is in form, smart functions for saving water and energy or "simply" good quality, Gustavsberg lets you be price-, eco- and design-conscious at the same time.